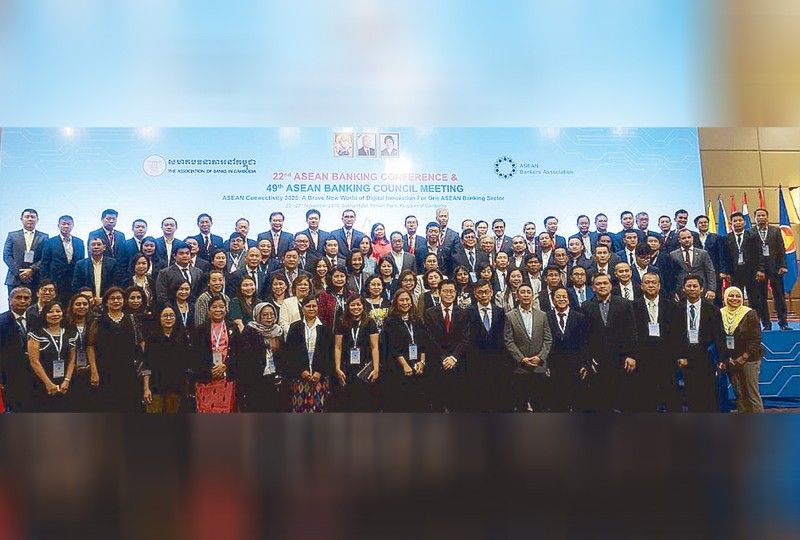 The Bankers Association of the Philippines presented its training online booking platform and discussed efforts on digitalization and sustainability with over 150 senior banking executives from 10 ASEAN economies during the 49th ASEAN Banking Council meeting hosted by The Association of Banks in Cambodia.
BAP launches banking education portal
(The Philippine Star) - December 3, 2019 - 12:00am
MANILA, Philippines — The Bankers Association of the Philippines (BAP) has launched the first of its kind online training program as part of the ASEAN Bankers Association (ABA) to create a cross-border banking education platform.
Benjamin Castillo, managing director at BAP, said the banking education platform was presented at the 49th ASEAN Banking Council (ABC) meeting held recently in Phnom Penh, Kingdom of Cambodia.
The BAP Trainings Program Booking Portal allows employees from member banks to access various specialized course offerings on the latest skills, practices, tools, techniques and trends in banking aimed at improving the quality of bank services.
"Our training platform serves as a repository on banking-related education and training service providers, subject matter experts, and programs that member banks can explore to see what best suits their needs. These courses will now be more available and accessible to them, as they only need to visit one site for it," Castillo said.
As chairman of the ABA permanent committee on banking education, BAP developed the platform as proof of concept based on ABA's plan to create a cross-border banking education platform for the entire ASEAN region.
The booking portal was initially created to serve as a clearing house of all the training demands requested by bank officers and personnel.
The BAP booking platform will offer training programs from partner institutions such as the Bankers Institute of the Philippines and Ateneo CCE. Class categories include finance and audit; governance, legal, and compliance; information technology and security; products, branch operations, and management; and risk management.
Other agenda put forward during the meeting included fostering interoperable QR payment codes across South East Asia to boost region-wide financial activity, digitalizing cross-border trading practices and process, and capacity-building across ASEAN to promote sustainable and responsible financing.