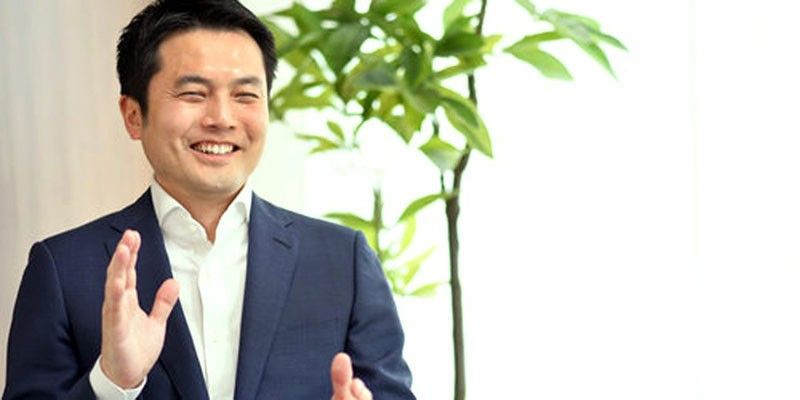 Japanese fintech acquires Philippine remittances, forex firm
MANILA,Philippines — Tokyo-based Digital Wallet Corp. (DWC) has dipped its hands into the remittance and foreign exchange businesses in the Philippines via the acquisition of Speed Money Transfer Philippines Inc. (SMTP) that has been renamed Digital Wallet Philippines.
DWC founder and chief executive officer Eiji Miyakawa told The STAR the Philippines is strategically important for the company and its global expansion strategy to deploy mobile wallet service Smiles to Asia and Europe.
"As we continue to expand our global services and footprint, my vision is for Digital Wallet Philippines to fast-track our growth in the market and to grow the team to three to five times its size by 2020," he said.
Miyakawa said the Philippines is a significant remittance destination and is in a prime location for the Smiles mobile remittance to reach other countries.
"With more than 10 million overseas Filipinos dispersed all over the world, they provide the connection for DWC to reach various countries with a high concentration of Filipino migrants," he added.
Data from the World Bank showed the Philippines is the fourth largest remittance recipient globally in 2018 with $34 billion compared to India's $79 billion, China's $67 billion and Mexico's $36 billion.
Furthermore, Miyakawa said the company also wants to help the Bangko Sentral ng Pilipinas (BSP) in reaching the unbanked and underbanked Filipinos.
"Digital Wallet Philippines aims to allow unbanked customers to benefit from financial services such as remittance, foreign exchange, and payments through their mobile devices. In the future, we aim to provide them access to investment projects in the Philippines through the Digital Wallet Project, offering such opportunities that would previously not have been possible," he said.
Miyakawa said SMTP's customers would benefit from the convenience of using DWC's mobile wallet services to receive and transfer funds, both domestically and internationally, at any time through the Smiles mobile phone application.
He added the company sees the potential of cryptocurrency to be a universal financial platform and an alternative to traditional project financing.
Digital Wallet Philippines is poised to contribute to DWC's digital wallet project, a global money transfer and investment wallet which aims to give customers access to Asian investment projects.
The Japanese firm issued the DWC Token last Aug. 28 to raise funds for the global expansion of DWC's wallet service as well as investments in agriculture, farm, and commercial and hotel developments in the surrounding areas of upcoming airports in the Philippines and other Asian countries.