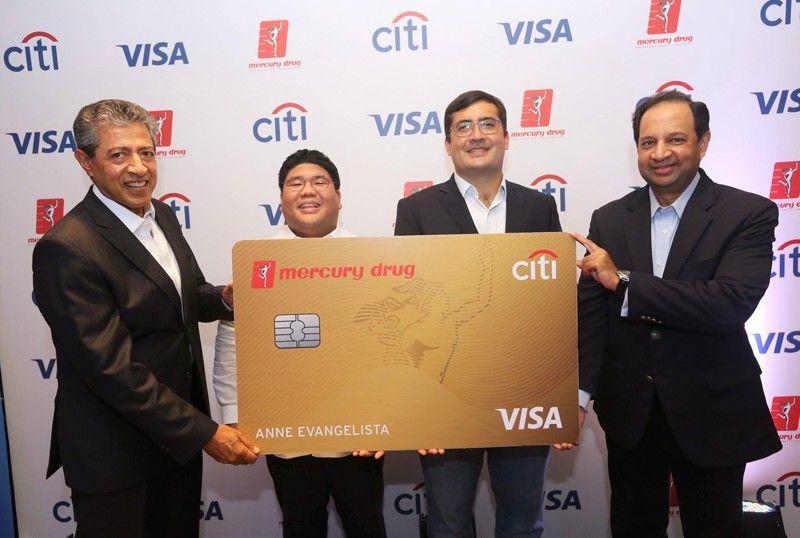 Citi partners with Mercury Drug for wellness benefits
(The Philippine Star) - November 5, 2019 - 12:00am
MANILA, Philippines — Citi Philippines has partnered with leading drugstore Mercury Drug to help Filipinos on their journey to self-care and improve physically, mentally and emotionally.
Manoj Varma, consumer business manager at Citi Philippines, said the new Mercury Drug Citi would equip customers with the tools that allows them to be the best versions of themselves.
"It's been a 15-year partnership with Mercury Drug and we are excited to offer our clients our best ever health and wellness card. Cardholders can now earn more points not only through their Mercury Drug purchases, but also when they invest in their well-being, through their gym memberships, salon visits, spa treatments and clinic check-ups," Varma said.
Mercury Drug president Vivian Que-Azcona said the partnership with Citi Philippines continues to evolve.
"We want to be there for our customers as their companions on their journey towards a healthier lifestyle," she added.
With the Mercury Drug Citi card customers can earn one point for every P200 spend anywhere, get five times points on your Mercury Drug purchases up to P320,000 every month, and get three times points on health, beauty, wellness spend including clinics, spas, gyms, salons and all hospitals.
Cardholders are also entitled to get three times points on foreign currency transactions, get 18 percent off the annual membership fee at Kerry Sports Manila until Dec. 31, access free emergency ambulance service with Lifeline, once a year within Metro Manila worth P10,000 and avail of a free annual physical exam with Healthcube worth P1,200.
Mercury Drug Citi cardholders can also redeem their points against their billing statement at one point = P1 conversion.
Mercury Drug has close to 1,200 stores nationwide and all its employees are all ready to assist customers in their journey to healing, health and wellness.