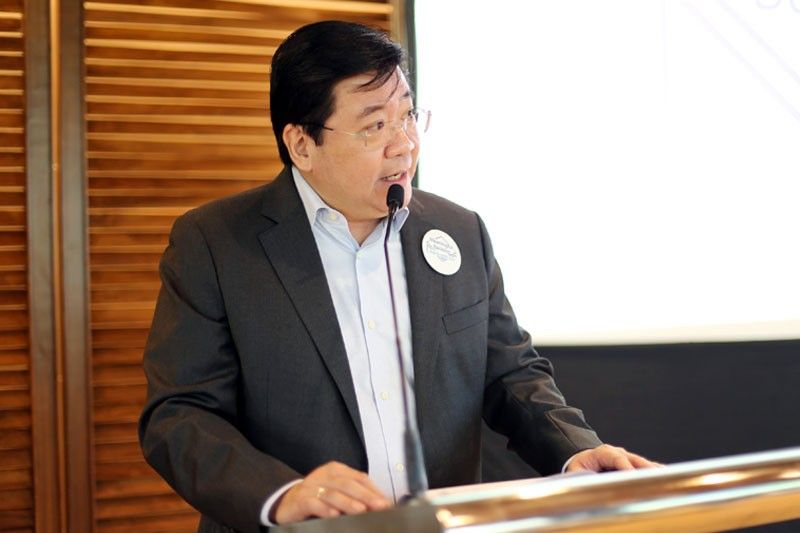 Metrobank president Fabian Dee talks about the bank's Meaningful Banking campaign aimed at addressing the evolving needs of customers.
Metrobank ramps up transformation journey
MANILA, Philippines — Listed Metropolitan Bank & Trust Co. (Metrobank) is ramping up its transformation journey to serve the evolving needs of its customers.
Metrobank president Fabian Dee led the launch of the bank's Meaningful Banking campaign to create positive impact in the lives of customers and ultimately in society.
"In this day and age, we see a lot of developments as our customers continue to evolve. Thus, to keep our promise of keeping them in good hands, the bank must evolve as well. It is our re-commitment to put customers at the heart of everything we do – to listen and understand them as we strive to move, change, and grow together," Dee said.
The country's second largest lender in terms of assets continues to elevate its promise of "You're in Good Hands."
Since Metrobank was founded, its reason for being has always been to serve customers extraordinarily well by helping them spot opportunities and working together to realize their dreams – whether to scale up their business or achieve their goals wherever they are in life.
As it begins a new journey to meaningful banking, it introduces a new communication campaign featuring its new Metrobank signature frame that serves as a visual focal point highlighting its customers' meaningful stories.
In the near future, Metrobank aims to provide new and more relevant products and services that help fulfill customers' purpose and dreams.
Metrobank is also committed to supporting meaningful initiatives that can contribute to nation-building.
Metrobank chief marketing officer Digs Dimagiba said Meaningful Banking is the bank's north star in its transformation journey.
"Even if we are not yet able to serve them perfectly now, we commit to continuously improving so that we can deliver meaningful banking every step of the way, for the customers of today and tomorrow," Dimagiba said.
Metrobank has one of the largest domestic networks with over 950 branches and over 2,300 ATMs nationwide. It also has 32 foreign branches, subsidiaries and representative offices.