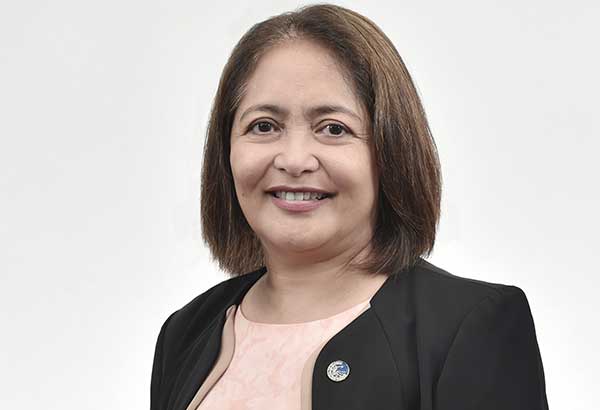 Philippine banks among healthiest in ASEAN region — BSP exec
MANILA, Philippines — The Bangko Sentral ng Pilipinas (BSP) said Philippine banks are among the healthiest in the region as the banking systems of the Association of Southeast Asian Nations (ASEAN) continue to integrate.
BSP Deputy Governor Chuchi Fonacier said Philippine banks have the potential to compete in a regional setting due to their strong balance sheets with adequate buffer.
Fonacier said the capital adequacy ratio (CAR) of universal and commercial or big banks stood at 15.3 percent on solo basis as of end-June, well above the 10 percent threshold of the BSP and the eight percent minimum of the Bank for International Settlements (BIS).
She added loan quality remained satisfactory despite the 17.3 percent rise in its total loan portfolio to P8.08 trillion as of end-August.
Despite the increase, the banking system's gross non-performing loan ratio improved to two percent as of end-August from the previous year's ratio of 2.2 percent.
Furthermore, Fonacier pointed out Philippine banks continued to display positive return on assets at 1.2 percent as of end-June this year.
The 10-member country adopted the ASEAN Economic Community last year after a gradual trade and financial integration.
It pursued the financial services liberalization for the free flow of financial services in the region as well as the ASEAN Banking Integration Framework (ABIF) that gives easier access for Qualified ASEAN Banks (QABs) to the banking sector of other ASEAN member states (AMS).
The Philippines already concluded ABIF negotiations with Bank Negara Malaysia and is currently in talks with Bank of Thailand and Indonesia's OJK.
According to her, the BSP continues to prepare Philippines banks for competition in a regional system through a comprehensive policy reform agenda.
She said the BSP has adopted a three-phased governance reform program for supervised financial institutions emphasizing overall corporate governance framework, fit and proper requirement and responsibilities of the bank's board of directors and senior management.
Likewise, she said the BSP has aligned risk management guidelines with international standards and evolving trends and practices in the global financial system.
The Philippines has also strengthened its regulations on Anti-Money Laundering/Combating the Financing of Terrorism to protect the integrity of the country's banking system and aligned it with the Financial Action Task Force (FATF) Guidance on Correspondent Banking Services.