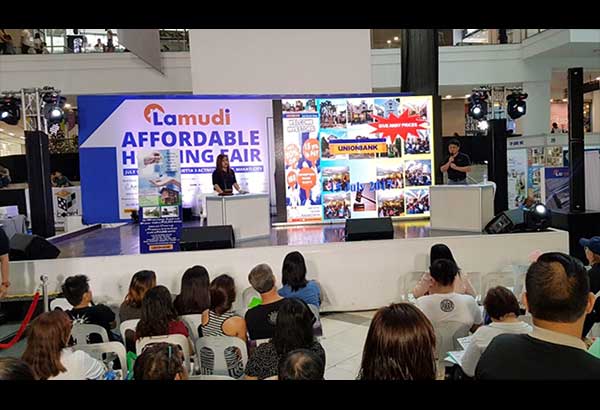 Biggest property auction: UnionBank is joining the Lamudi Housing Fair from Oct. 13 to 15 at Megatrade Hall 1, SM Megamall. The bank's Asset Recovery Group (ARG) will hold another special public auction of its acquired residential properties on Oct. 14.
UnionBank raising additional P70 B via LTNCD, euro notes issuance
MANILA, Philippines — Aboitiz-led Union Bank of the Philippines is beefing up its capital base and working capital as it plans to tap the debt market to raise at least P70 billion.
UnionBank informed the Philippine Stock Exchange (PSE) its board of directors approved the issuance of P20 billion worth of long-term negotiable certificates of deposits (LTNCDs) and a $1 billion euro medium-term note program.
UnionBank executive vice president Genaro Lapez told The STAR both fund raising activities give the bank a more "nimble or flexible" management of its liabilities.
Lapez, who also heads the bank's center for strategic partnership, said the planned LTNCD issuance is still subject to the approval of the Bangko Sentral ng Pilipinas (BSP) and could happen towards the end of the year.
On the other hand, he added there is no specific date yet to the euro medium-term note program as the issuance of senior debt would only be undertaken if needed.
Edwin Bautista, president and COO at UnionBank, earlier said the bank is spending P3 billion for its capital expenditures this year, triple the average P1 billion spent over the past few years.
Bulk of the amount would be used for information technology transformation.
UnionBank is the country's 9th largest bank in terms of assets with P486.94 billion and is ranked 8th in terms of capital with P64.2 billion as of end-June.
In the first half of the year, UnionBank's net income rose 11.3 percent to P4.36 billion from P3.92 billion in the same period last year.
The increase was fueled by the 11 percent rise in net interest income to P8.07 billion from P7.27 billion. Interest income on loans and other receivables went up 13 percent to P7.91 billion while those from trading and investment securities surged 26 percent to P3.05 billion.
Earnings from service charges, fees, commissions, and trading gains rose 17.4 percent to P3.61 billion from P3.07 billion while other expenses increased 17.5 percent to P6.18 billion from P5.26 billion.
Loans and other receivables amounted to P265.27 billion while deposit liabilities reached P434.16 billion.