Asean banks embracing fintech
September 11, 2017 | 4:00pm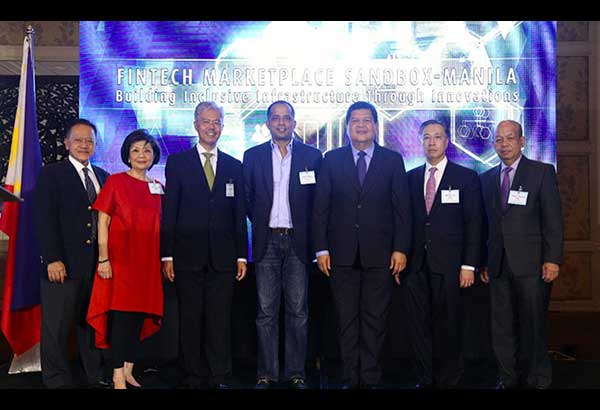 MANILA, Philippines — ASEAN banks are supporting the planned establishment of a cloud-based testing environment for financial technology (fintech) firms and financial institutions to address issues of connectivity, local compliance and cross border compatibility within the region.
The Bankers Association of the Philippines (BAP), the ASEAN Bankers Association (ABA), and the Association of Banks of Singapore (ABS) convened technology experts, financial institutions and regulators to discuss the plan of the International Finance Corp. (IFC) and Monetary Authority of Singapore in establishing the industry sandbox platform.
Representatives from Cambodia, Hong Kong, Laos, Malaysia, Myanmar, Singapore, and the Philippines attended the full-day discussion to understand and assess how this regional initiative on technology and innovations will enable real-time collaboration and cross-border policy harmonization across ASEAN for better interoperability.
ABA secretary general Paul Gwee said the financial industry's continued vitality and success in the region are dependent on member-banks that collaborate and embrace change and innovation for the benefit of the ASEAN Economic Community.
The industry sandbox platform would play a vital role for the creation of a regional network that would enable financial institutions and fintech players to integrate, test and refine digital finance and inclusion solutions under the ASEAN Financial Innovation Network (AFIN) initiatives in a cost-efficient manner.
BAP president Nestor Tan said the initiatives would enable banks to access a qualified pool of fintech firms providing various tools and services for banking connectivity and scalability promoting efficiency and competitiveness.
"Everything is becoming digital and consumers are now expecting for real-time automated access to their banking services which is why financial institutions are constantly striving to improve and innovate to better serve the public," he said.
The industry sandbox platform would also be an avenue for the Bangko Sentral ng Pilipinas (BSP) to observe and appreciate attended issues for proportionate and fair regulation brought by digitization's swift disruption of the banking and financial advancement.
BSP Governor Nestor Espenilla said central bank supports the endeavor of the IFC to establish a regional network through AFIN to address issues concerning financial institutions.
He pointed out AFIN could strategically be used to widen the net of financial inclusion in the country for a more globally competitive economy and financial system.
"Collaboration and cooperation are also needed to foster deeper understanding of risks, involving appreciation for financial inclusion goals, and to gauge market experimentation," he said.
AFIN is expected to advance financial inclusion reaching out to the micro, small and medium enterprises and the unbanked through innovation and digital solutions.
IFC said AFIN would operate through a dedicated entity initially working with a small cohort of banks and fintech providers on a non-commercial basis for the first two years to develop a proof of concept.
In the first two years, regulators could observe while the sandbox works toward use of common application programming interface (API) and practices to help facilitate interoperability and scaling.