BDO returns to debt market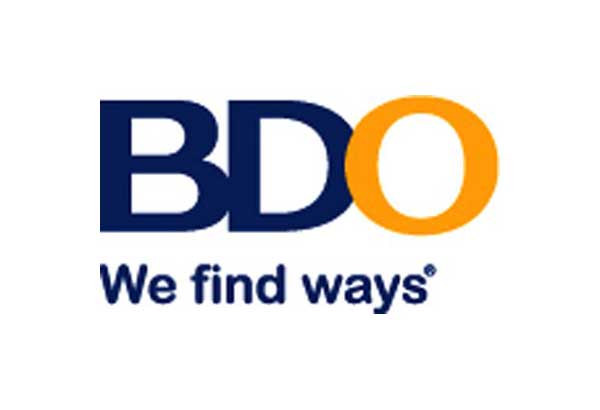 MANILA, Philippines - BDO Unibank Inc. is returning to the debt market to raise at least P5 billion from the issuance of long-term negotiable certificates of deposits (LTNCDs) to fund its expansion program and at the same time diversify its funding sources.
The country's largest bank owned by retail and banking magnate Henry Sy has the option to increase the issue size, depending on market feedback.
The LTNCDs will have a term of five and a half years with indicative pricing at 3.5 to 3.75 percent. The final coupon rate will be set prior to or at the end of the offer period from July 31 to Aug. 11.
The listed bank has tapped Deutsche Bank AG and ING Bank NV as joint lead arrangers and selling agents. Other selling agents include BDO and BDO Private Bank.
Proceeds of the fund raising activity would be used to diversify the maturity of its funding sources and support business expansion plans.
BDO last issued P7.5 billion worth of LTNCDs in April 2015.
LTNCDs are negotiable certificates of deposit with a designated maturity, and represent a bank's obligation to pay the face value upon maturity, with periodic coupon or interest payments during the life of the deposit. Interest income is exempt from withholding taxes if the LTNCDs are held for at least five years.
Last January, BDO raised P60 billion through a stock rights offering to support the listed bank's medium-term growth objectives and provide a comfortable buffer over higher capital requirements with the imposition of the domestic systemically important Bank (DSIB) surcharge by the Bangko Sentral ng Pilipinas (BSP).
Meanwhile, BDO reported that its net income amounted to P13.3 billion in the first half of the year, slightly higher than the P13.25 billion registered in the same period last year.
The slight uptick was primarily driven by an expansion in loan portfolio, growth in low-cost deposits and higher recurring fee-based service income.
Excluding the extraordinary items from the consolidation of newly acquired subsidiary BDO Life last year, its core earnings grew 16 percent as customer loans increased to P1.6 trillion while total deposits rose to almost P2 trillion.
Following a successful P60 billion stock rights offer in January and retained earnings from profitable operations, BDO's capital base expanded to P289 billion, with capital adequacy ratio and Common Equity Tier 1 Ratio at 15.7 percent and 14 percent, respectively.
"Looking ahead, BDO will continue to leverage on its robust business franchise and build on its key initiatives to capture new growth opportunities and solidify its market leadership," the bank said.
BDO has one of the largest distribution networks, with more than 1,100 operating branches and over 3,700 ATMs nationwide. It also has a full-service branch in Hong Kong as well as 26 overseas remittance and representative offices in Asia, Europe, North America and the Middle East.