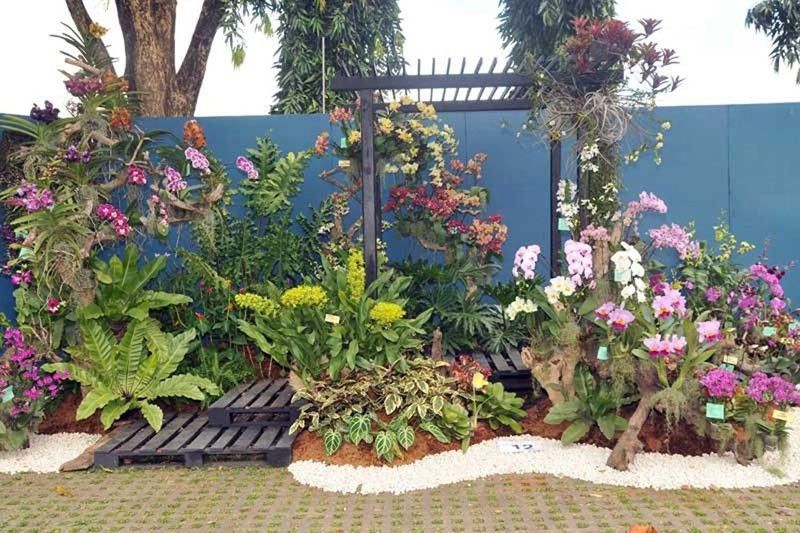 Local flowersblooming with global prospects
MANILA, Philippines — The Philippine flower business has the potential to grow into a multi-billion peso industry amid a booming demand in both the local and international markets, according to a top floral designer.
Jerry Sibal, a Filipino events and floral designer based in New York, said the Philippine horticulture and floriculture sector could spur economic growth, support small businesses, generate more jobs and increase export revenues.
Sibal visited Manila to officially launch the first Philippine International Flower Show (PIFS) which aims to promote awareness on the local flower industry and bring together representatives from various groups and stakeholders—from farmers, agriculturists and florists to end-users like hotels and corporates, government representatives, private investors and technology providers.
"The Philippine flower industry has grown over the past three decades because of high local and foreign demand, combined with the expansion of the tourism sector," Sibal said.
Data showed that fresh cut flowers registered export sales of more than $370,000 or P18.87 million annually from 1991 to 2000.
Production, however, fell short of the growing domestic demand particularly on Valentine's Day, Christmas, All Saint's Day and school graduation, forcing the Philippines to import flowers like orchids and chrysanthemums.
"Local farmers and horticulturists need to build more greenhouses which require big investments. Flower production also requires technologies and agricultural chemicals that are usually imported from other countries," Sibal said.
"If we can bring the right technology here, we can definitely help flower farmers learn more and grow more," he added.
In the Netherlands, even small farms have their own greenhouses, which control the temperature and determine the most conducive conditions for the flowers to bloom.
Distribution networks and infrastructure are also established such that the flowers are easily transported from the farm to various hubs.
"If we want to export, we have to have international standards," Sibal said.
He said there a number of flower farms in Batangas and Tagaytay that use greenhouses while farms in Benguet province usually attract tourists. Some farms in Bukidnon also export flowers to Japan.
Sibal said this would be possible if the government and the private sector would work together toward this common goal.
He said the first step to jump-starting the industry is to create awareness among the people. "The flower show is an instrument to educate farmers and end-users to go into this kind of business," Sibal said.
"I was attending a flower show in Holland when I first started to think of all these as one big, interrelated concept," he said.
This idea was reinforced when he was engaged by Steve Wynn to be the floral director of the Wynn Palace in Macau, which imported flowers from many Asian countries that are geographically close to the Philippines.
"So I asked myself: 'Why not the Philippines?'"
Sibal then vowed to return to his home country to help the local industry.
"I cannot tell people what to do exactly because I am not an expert outside of design, but I can help bring in these experts and decision-makers so they can begin to have a conversation," he said.
He said Filipinos are also lovers of flowers which are present in almost all occasions from birth to death. "Filipinos appreciate flowers in the same way they appreciate art or music," Sibal said.
As a child in Manila, Sibal knew only gladiolas, roses, birds of paradise, and orchids. Little did he know he would build a career out of flowers and learn so much about all the flower species.
Beyond being the main medium of events design, flowers could be the instrument for spurring greater economic activity and empowering many sectors of society.
"It's always such a joy to be around flowers. You cannot quantify the joy that flowers can give you. It's always a spiritual, mystic experience. I am sure many Filipinos feel the same." Sibal said.