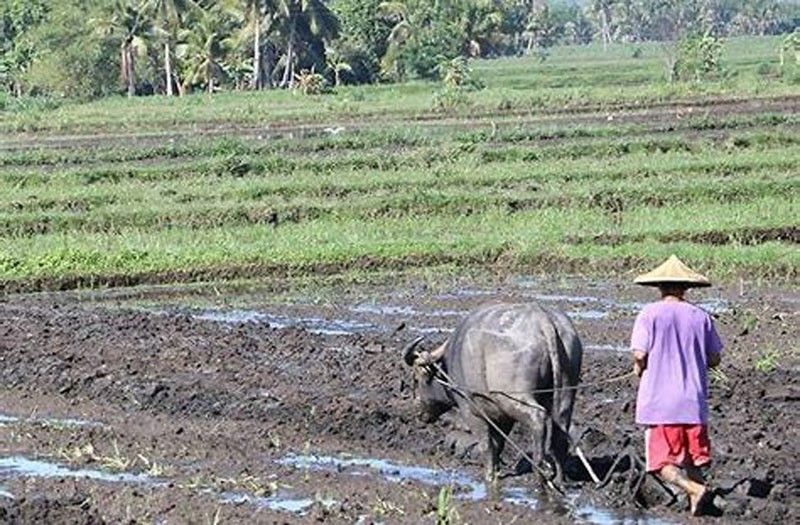 'Farmer support needed or RTL will be disastrous'
MANILA, Philippines — Rice sector leaders are pressing for strong and guaranteed farmer support, saying safety nets for farmers are of prime importance amid falling prices of palay (unhusked rice).
The recommendations are being made amid a liberalized rice trading regime following the passage of the Rice Tariffication Law (RTL).
Asian Farmers Association for Rural Sustainable Development director Cresencio Paez said the challenges that need to be addressed include price volatility, land productivity, climate change effects and market power which involves cartel resulting in market abnormalities, corruption, weak government agencies, and faulty extension delivery.
"The RTL, if not well calibrated in its implementation, will be disastrous and it is happening this early," Paez said.
Ramon Clarete of the UP School of Economics said import liberalization could result in higher productivity for local rice farms and efficiency along local rice value chains-- milling and logistics.
"We will retire those inefficient and marginal rice farms, and what's left would be the efficient farms," Clarete said.
Clarete's policy recommendation is for the government to help facilitate alliances of farms in order to boost productivity and help small farms achieve economies of scale.
"The one-hectare farm household or so can still be part of the industry. The farm can actually boost its productivity if it joins an alliance of several others and get their aggregated farm managed professionally," he said.
The International Fund for Agricultural Development has emphasized that the RTL is on track in supporting rural transformation and modernization and will foster better use of resources, higher productivity, farm consolidation, mechanization, and improved focus on suitable rice areas.
Nevertheless, IFAD country program officer Jerry Pacturan said the government should have a "more responsive strategy" so that the vision toward diversification of the agriculture sector will be a reality.
"If resources are managed properly and government focuses equal attention on other high value crops that the country has competitive advantage in, a highly productive, quality-oriented, product-differentiated, and modernized rice industry will improve agriculture performance," he said.