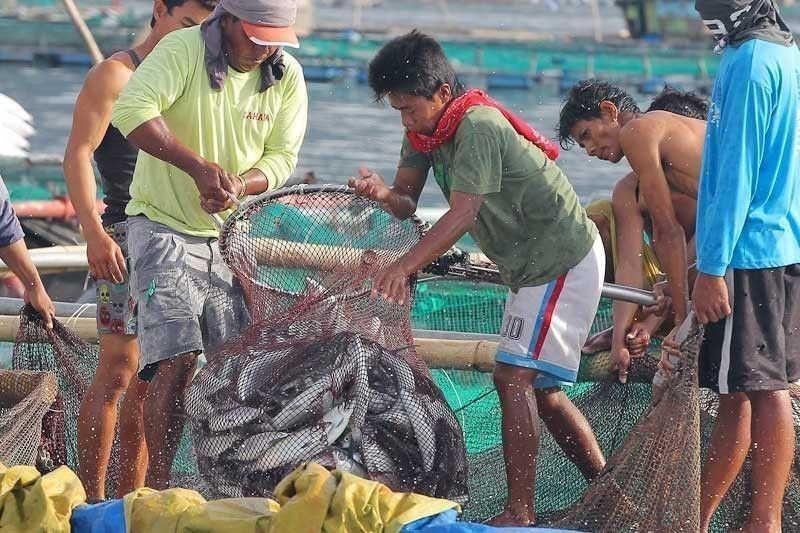 Limit fisheries subsidies, Philippine urges WTO members
MANILA,Philippines — The Philippines is urging World Trade Organization (WTO) members to conclude negotiations on fisheries subsidies by next month to address illegal, unreported and unregulated fishing.
In a statement, the Department of Trade and Industry said Trade Secretary Ramon Lopez made the call to complete negotiations on fisheries subsidies by next month during the informal WTO ministerial meeting held in Shanghai, China last Nov. 5.
He said subsidies provided by other countries to the sector has resulted in overcapacity and overfishing, as well as threatened the Filipino fisherfolks' livelihood.
As such, he said countries are urged to phase out their subsidies to level the playing field.
The Philippines is among WTO members that have proposed to cap subsidies in order to limit excessive support for the fisheries sector.
During the same event, Lopez also called on WTO members to continue to push for a rules-based trade system.
"We should support and maintain an open, fair, predictable, transparent and rules-based multilateral trading system as embodied in the WTO," he said.
He also advised WTO members to revisit their commitments since the 2017 Ministerial Conference (MC) in Buenos Aires.
This, as WTO members prepare for MC12 in Nur-Sultan, Kazakhstan in June next year.
On other initiatives, the Philippines expressed its support and openness to take part in discussions on e-commerce; services domestic regulation; micro, small and medium enterprises; and investment facilitation for development which are relevant to the changing global economy.
Given difficulties in moving forward with multilateral trade negotiations at the WTO, members are looking at proposals to reform and modernize the trade rules.
Lopez said the selection process of the appellate member should be prioritized to preserve the WTO Dispute Settlement System which is the only one of its kind in the world.
WTO members were also told to explore features of the Dispute Settlement Understanding particularly on mediation and arbitration.
The Philippines also said it is necessary for the WTO to arrive at objective development indicators and/or indices that reflect a country's genuine economic development level.
"I urge members to discuss the application of special and differential treatment to deserving developing country members for the multilateral trading system to be truly credible and relevant," Lopez said.