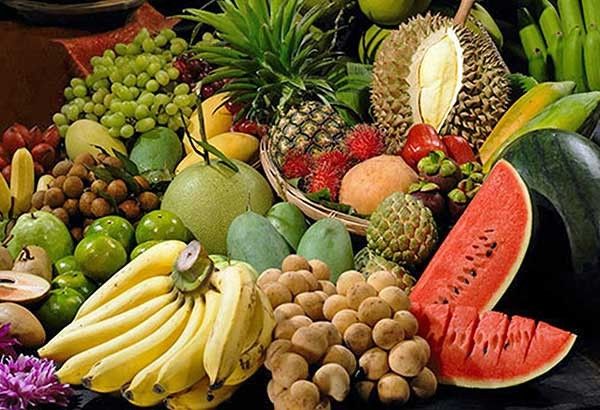 Agriculture crops output grows more in Q3
MANILA,Philippines — The country's crop sector posted better production in the third quarter amid expansion in some areas and improved weather conditions during the period.
Apart from rice and corn, other major crops contributed about 21.08 percent of the total agricultural output, according to the Philippine Statistics Authority.
For one, production of the country's major fruit crops posted improvements from July to September.
Pineapple production increased by a minimal 0.97 percent to 712,290 metric tons amid an increase in the area harvested, complemented by lesser occurrence of fruit rot disease and bigger sizes of fruits produced due to sufficient rainfall.
Calamansi made a turnaround, posting a 25 percent growth in production to 66,760 MT as more fruits were harvested brought by adequate rainfall during the fruiting stage.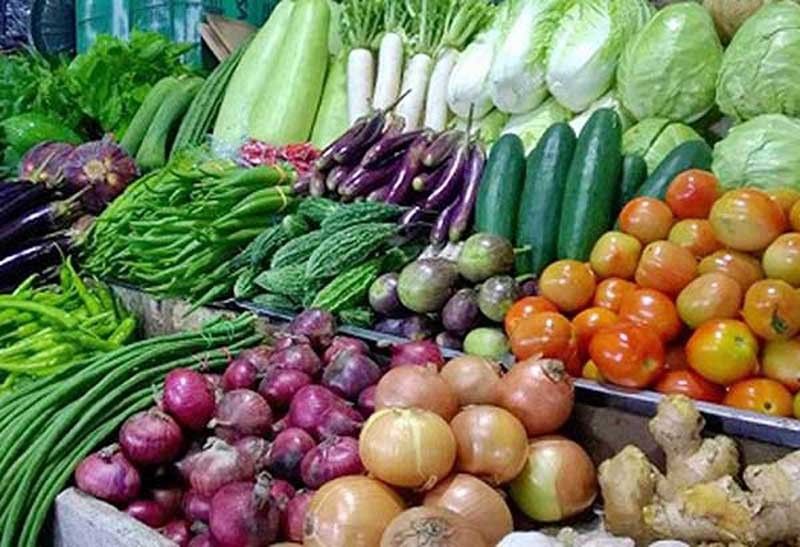 Increases in the number of bearing trees and fertilizer application in Central Luzon contributed to the output increment.
Production of mango also recovered in the third quarter and posted a 0.89 percent gain to 58,360 MT. More mango fruits were harvested as a result of the application of flower inducer during the flowering stage, lesser incidence of fruit flies and non occurrence of weather disturbances.
On the other hand, banana production went declined 1.6 percent to 2.39 million MT following the reduction in area harvested because of abandonment of areas affected by fusarium wilt disease in both small and commercial farms.
Bearing hills in Cagayan Valley were still recovering from the effects of typhoons Ompong and Rosita last year. In addition, there was a drop in the number of bearing hills in Central Visayas because of the occurrence of bacterial wilt.
Among the country's top industrial crops are coconut, abaca, coffee, rubber, sugarcane and tobacco.
Coconut production inched up 0.27 percent to 4.04 million MT as more nuts were harvested due to lesser weather disturbances during the period as well as the increased number of bearing trees.
Production of abaca fiber, likewise, increased by five percent to 20,010 MT owing to more harvesting activities due to good quality of fibers and increases in area harvested. Stripping activities were noted due to the good buying price offered by traders.
Production of tobacco of all varieties was up by 13 percent to 1,300 MT as additional areas of native variety were harvested in response to higher price during the period.
The provision of fertilizer and sprayer assistance from the National Tobacco Administration was also cited as reason for the output increment.
However, sugarcane registered the biggest drop in production at 60 percent to 403,570 MT as stunted growth of canes and contraction in area harvested were reported due to the effect of drought.
The intense heat during the vegetative stage and lesser application of fertilizer resulted in smaller canes harvested in Central Visayas, where bulk of production comes from.
Rubber production also decreased four percent to 108,780 MT as lesser tapping activities were reported on lower volume of latex produced brought by the dry weather conditions and low buying price of cup lump.
Coffee production declined by a measly 0.35 percent to 5,790 MT as harvesting of berries was reduced because of the delayed flowering of coffee trees which was attributed to the late onset of rainfall.
The output contraction was also the effect of the occurrence of berry borer, as well as the cutting of less productive and old trees and the shifting from coffee to cacao production in some areas.
Among the country's top vegetable and root crops are mongo, peanut, cabbage, eggplant, tomato, sweet potato and cassava.
Production of sweet potato increased by 1.4 percent to 134,060 MT as bigger tubers were harvested in Eastern Visayas due to the sufficient soil moisture during tuber formation.
Tomato production in the third quarter also went up two percent to 27,910 MT which was attributed to the increases in area planted in Northern Mindanao as more farmers were encouraged to plant in response to the high demand from Visayas and Metro Manila markets.
Peanut production improved two percent to 3,700 MT following increases in area planted and pods harvested in Ilocos Region due to availability of good quality seeds.
In addition to higher demand, adequate rainfall during planting time contributed to the output increase in Northern Mindanao. More pods were harvested in Zamboanga Peninsula because of the sufficient soil moisture.
Mongo production went up 0.57 percent to 1,430 MT duet to increase in area planted in Cagayan Valley on the back of higher demand and market price.
In addition, more and longer pods were harvested in the region and this was traced to the use of good quality of variety of seeds. There was also expansion in area harvested in Davao Region and Caraga because of the sufficient soil moisture during pod formation.
On the other hand, cassava production went down 1.36 percent to 591,960 MT amid smaller and lesser tubers harvested and this indicated the negative effects of drought during tuber formation.
Diseases such as cassava brown streak and dry rot of yam led to the reduction of cassava output. There was also a decrease in area harvested for cassava intended for industrial use in some areas because of the reduced demand from feeds manufacturers.
In addition, the local processor in Central Visayas stopped buying cassava while in Soccsksargen, the buying price offered by processors went down, thus, led to the reduction in output.
Eggplant production during the period posted a minimal 0.9 percent decrease to 38,460 MT and this was traced to the stunted growth of the crop caused by the long dry season in Calabarzon.
In Western Visayas, the drop in harvesting was due to the effects of frequent rains during flowering stage and with the occurrence of fruit borer.
Cabbage production was also slightly lower at 15,860 MT following bigger heads harvested in Davao Region as a result of sufficient rains and increased application of fertilizer.