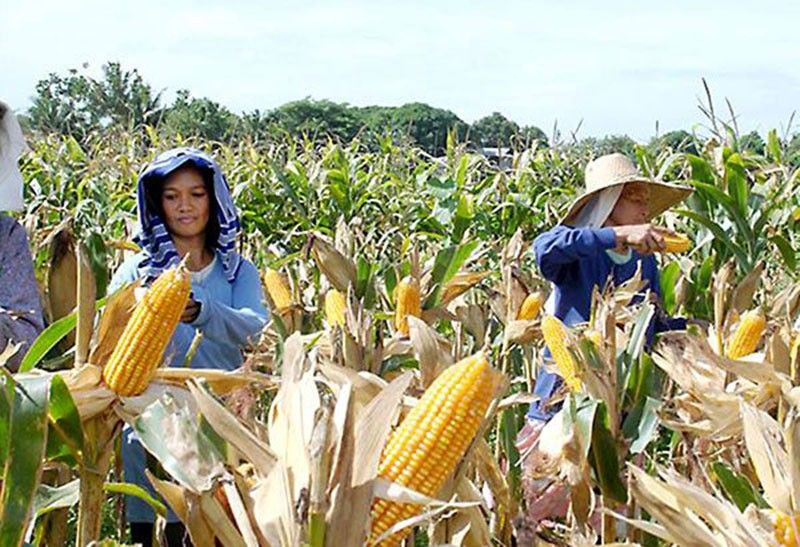 DA, US firm putting up farm academics in Philippines
MANILA, Philippines — The Department of Agriculture has partnered with an American agricultural chemical and seed company to establish farming academies in identified low-yielding rice and corn municipalities in the Philippines.
DA and Corteva Agriscience recently inked a memorandum of understanding for a collaborative project that will focus on three areas – rice edufarm, corn edufarm, and fall armyworm management.
Agriculture Secretary William Dar said utilizing technology output to increase productivity and profitability of rice and corn farmers is important in elevating Philippine agriculture.
"No country will ever be competitive without research and development, science and technology. But we have to emphasize that those technologies must be utilized," he said.
Under the agreement, Corteva plans to establish 80 EduFarms in 25 key municipalities covering 50,000 hectares with yield improvement target of one metric ton per hectare in four planting seasons and 800 techno farms within two years.
The project will train 25,000 farmers which are expected to produce an additional 50,000 metric tons of rice to 400,000 more Filipinos.
It is also seen to provide additional gross sales of P750,000.
The project aims to improve Filipino farmers' rice and corn productivity and profitability through access to agronomic education as well as new seed and crop protection technologies.
It will benefit 40 municipalities in the provinces of Nueva Ecija, Zamboanga del Sur, Pampanga, Lanao del Norte, Bataan, Kalinga, Tarlac, Cagayan, Pangasinan, Bulacan, Nueva Vizcaya, Laguna, Zambales, Quirino, Zamboanga Sibugay, Camarines Sur, Leyte, Negros Occidental, Iloilo, Capiz, Antique, Surigao de Sur, Bohol, and Occidental Mindoro.
Each Edufarm will conduct season-long training focused on land and seed preparation, seed applied technology, farm mechanization, proper planting density weed control and nutrient management, and insect and disease control, harvesting, processing, marketing and financial management.
Dar said the partnership would further push for the distribution of hybrid and inbred seeds, produced through rigid research.
The seeds will be distributed to farmers as part of the implementation of the Rice Competitiveness Enhancement Fund.
Among the top ASEAN member-countries, the Philippines only ranked number five amid lack of technology.