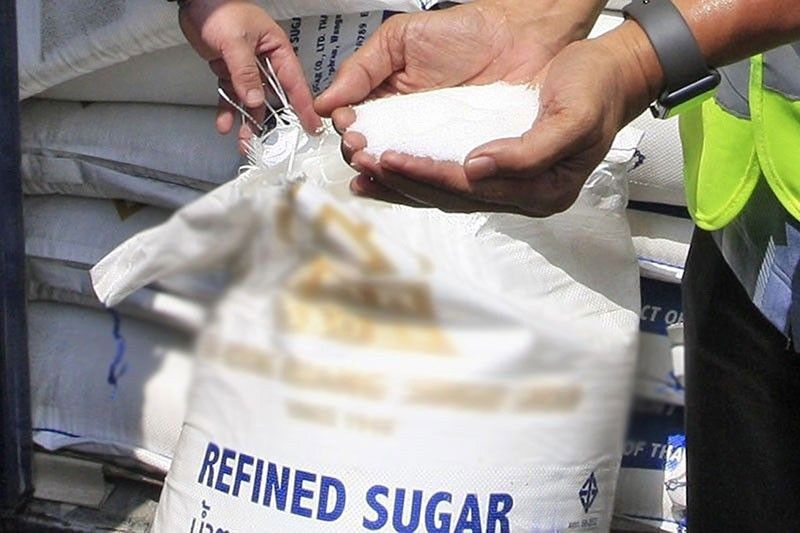 Lawmakers buck sugar liberalization
MANILA, Philippines — Several lawmakers have opposed the resurrected plan of the government to liberalize sugar importation in the country, saying such a move will be detrimental to farmers and the whole industry.
At least 24 lawmakers signed House Resolution 412 to oppose the planned liberalization of sugar importation.
The resolution cited the economic bulletin issued by the Department of Finance, calling for the removal of quantitative restrictions on sugar imports.
The Philippine Sugar Millers Association (PSMA) lauded members of the House of Representatives, saying lawmakers have defended the industry in the passage of the Sugar Industry Development Act and on the increase in excise taxes on sweetened beverages using imported high-fructose corn syrup.
"Sugar producing countries worldwide, not just the Philippines, have measures that effectively protect their sugar industries against subsidized sugar in the world market," PSMA executive director Cocoy Barrera said.
He said major sugar exporting countries could afford to dump their excess sugar production in the world market because they provide subsidies and other forms of protection such as domestic and export support prices to their sugar farmers and industries.
For one, the US - a champion of liberalization and globalization - also has an existing policy to regulate sugar importation to effectively protect its farmers from the rise and fall of prices in the world market.
Finance chief Carlos Dominguez earlier said domestic sugar prices are double the world market price, affecting the competitiveness of the food processing industry.
"It is unfair and incorrect to say that locally produced sugar renders Philippine food exporters uncompetitive in the world market. Food processors import sugar duty-free and tax-free through their custom bonded warehouses," Barrera said.
For its part, the Confederation of Sugar Producers, the biggest group of sugar farmers in the country, maintained that pursuing sugar liberalization would be disastrous to the industry.
Confed spokesperson Raymond Montinola said the high cost of retail prices in the domestic market has no correlation with mill gate prices.
"The house resolution, combined with the sentiments of our champions in the Senate will hopefully deter our economic managers to continue pursuing this line," he said.
Confed said any importation program must be under the direct supervision of the Sugar Regulatory Administration for a calibrated, timely and transparent import program.
"At the moment we cannot compete with world prices. World market is primarily a dumped market. Our local sugar industry right now needs the support of the government," Montinola said.
"The SIDA law will definitely make the sugar industry efficient but it is still at an infantile stage. Given enough time and continued government support, our sugar industry will become competitive," he said.