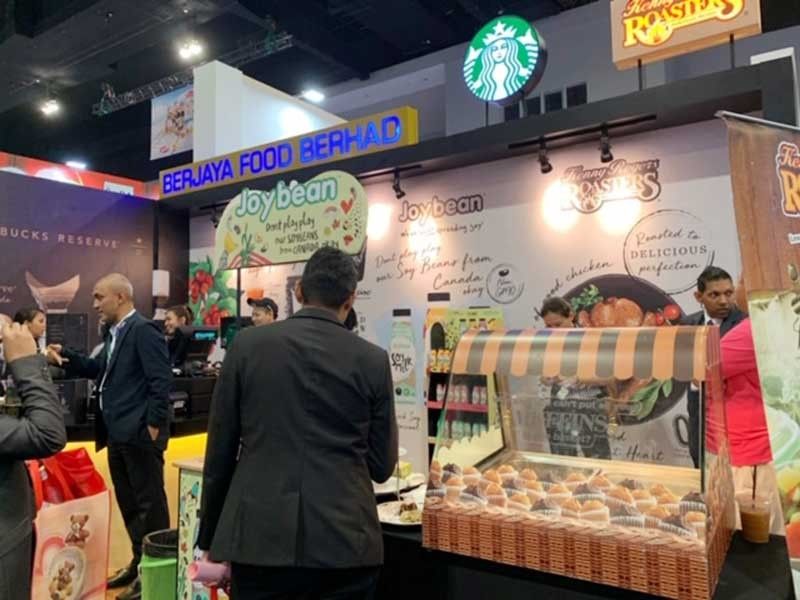 More than a thousand exporters of halal products exhibited their products during the 16th MIHAS held in Kuala Lumpur from April 3 to April 6.
Halal makers eye $58-B global market
MANILA, Philippines — Local producers of halal-certified products stand to capture a substantial portion of the $58-billion global market for Shariah-compliant goods and services if they can deepen their integration in the global halal ecosystem and significantly contribute to the supply in this underserved market.
The dynamic global halal market caters to the food and non-food needs of some 1.8 billion Muslims worldwide. The food market alone has a perceived market value of $58.3 billion by 2020 and $2.3 trillion by 2023 compared with $45.3 billion in 2016.
This may still be a conservative estimate as there is now a growing acceptance and appreciation for traditional halal products and emerging products and services worldwide.
These products are now valued beyond religious significance and are increasingly favored for high quality and hygiene standards that go into the transportation and manufacturing processes.
Malaysian and Philippine officials interviewed on the sidelines of the recently-concluded 16th Malaysia International Halal Showcase (MIHAS) said the global market for halal-certified products and services continues to grow annually but the base of present suppliers still cannot fully meet the rising demand.
This year's expo, organized by Malaysia External Trade Development Corp. (MATRADE) and held from April 3 to 6 at the Malaysia International Trade and Exhibition Center (MITEC), attracted more than 1,000 exhibitors from 44 countries as well 25,000 visitors.
Around 27 Philippine exporters of food and non-food halal-certified products showcased their products in the world's largest expo for halal goods. Three local importers, meanwhile, participated in the business matching activity held a day before the official opening of MIHAS.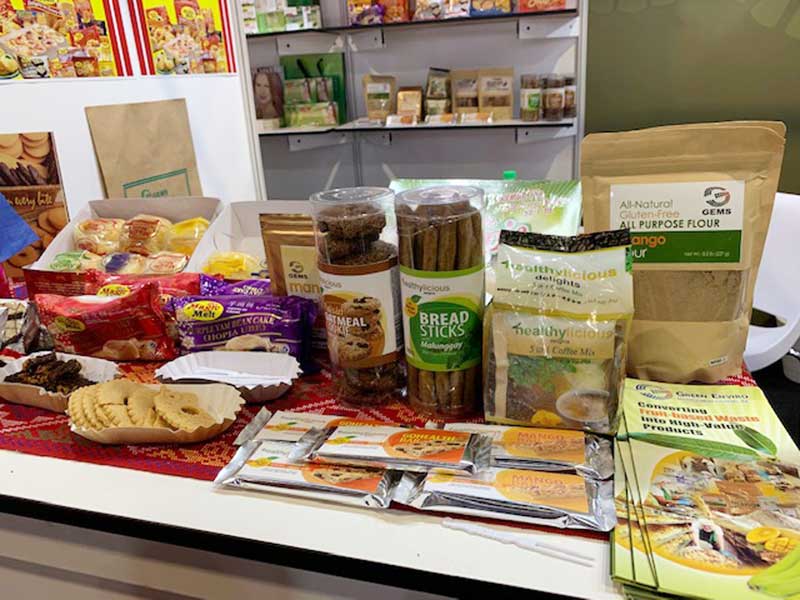 For major exporters of halal products such as Malaysia, the Philippines is not yet a prime destination for selling their goods and services because of its small Muslim population.
Malaysian trade authorities, however, see several windows of opportunities in the Philippines. Its large population of more than 100 million people opens up opportunities for market education and consumption amid the newfound appreciation for halal products.
Malaysia's proximity to the Philippines and the government's push for the development of its own halal industry for export, meanwhile, can give way to business partnerships and technology exchange between Philippine and Malaysian companies.
"The Philippines is an optimistic market. It is a huge market because of the large population. So of course, our engagement with the Philippines is not only in the form of participation in exhibition," said Mohd Mustafa Abdul Aziz, deputy chief executive officer for exports acceleration at MATRADE.
"We even conducted specialized missions, we call it export exploration missions. We don't want to just sell, we want to collaborate, we want partnership. We also want to offer our technologies and our expertise. So our push is different," he added.
Malaysia is now embarking on an ambitious mission of becoming the center of a so-called Halal Silk Route that cuts through Asia, Africa and Europe.
This trade route is envisioned to have end-to-end logistics services, integrated halal value-added services, as well as competitive transportation costs and hassle-free documentation processes for halal goods.
"We have to acknowledge the fact that the supply of halal products is not enough to cater to the needs of 1.8 billion Muslims all over the world. The opportunity in halal is huge. We see more and more countries developing their respective halal industries. This is very encouraging," MATRADE chief executive officer Wan Latiff Wan Musa told reporters.
Whenever the word halal is mentioned, the first thing that comes to mind, is food. The word hahal, itself means "permissible" and so halal food is food that is permitted under the Shariah (Islamic) Law.
For a product to be considered halal, it must not contain any component or raw material from animals considered haram or forbidden.
At least 27 exhibitors from the Philippines showcased their products during the world's biggest expo for halal products and services.
During the preparation, processing or manufacture of such products, it must be ensured that the tools and equipment used are not contaminated with ingredients considered haram.
The stringent requirement extends to the slaughter of animals and the preparation of meat. In essence, animals must be slaughtered swiftly and mercifully within the appropriate Islamic ritual.
This stringent consumption requirement extends to other consumer goods such as cosmetics, personal care, modest fashion and even pharmaceuticals.
With the globalization of the halal industry, this further extends to the importance placed on the transportation of halal products to ensure consistency of quality and compliance.
Philippine halal products now gaining more respectability.
Philippine trade officials present during the expo recognizes the fact that the Philippine halal industry is still in the development stage.
They noted, however, that products are now slowly gaining respectability in select export destinations, thanks largely to the government's push to regulate and improve the competitiveness of the industry though the Philippine Halal Export Development and Promotion Act of 2016.
Under the law, the country created the Philippine National Standards for Halal which all local halal certifying bodies must abide by.
"Buyers are very interested especially now that we have this new halal law in the Philippines that will regulate halal products for exports. And so, in a way, we can say that they are now gaining trust in our halal industry," said Raison Arobinto, Senior Trade and Industry Development Specialist (STIDS) Halal Section, Export Marketing Bureau of the Department of Trade and Industry (DTI).
" In the Philippine halal law, we have a five-year framework, and our goal for Philippine halal is to make it a respectable player in the global halal ecosystem," he said.
Most of the Philippine exhibitors in the expo are certified halal by the Islamic Da'wah Council of the Philippines (IDCP), one of the local certifiying bodies, which was recognized by Malaysia's sole halal certifying body, the Department of Islamic Development Malaysia (JAKIM).
Most of the Philippine halal products exhibited in the 16th MIHAS were either specialty products or traditionally performing exports like coconut products, dried fruits, jams and jellies, biscuits, muscovado sugar, cosmetics, and personal care products or those that are unique to the Philippines.
Chol de la Paz, Senior Trade Industry Development Specialist, Center for International Trade Expositions and Missions (CITEM) of DTI, said while Philippine halal certification is recognized overseas, Philippine manufacturers would greatly benefit if they could also obtain certification from their destination countries.
"For instance, it is also important to have JAKIM certification because you will not have problems bringing your products to Malaysia. IDCP, for example, there are items that are not covered like cosmetics," she said. "JAKIM is widely known and is a pioneer in halal certification," De la Paz said.
De la Paz said other than goods, Philippine halal businesses can also explore possibilities in offering Muslim-friendly services.
"The slice we are getting from the global halal market is not substantial. This is partly because we are not a Muslim country. We don't have this much halal companies or halal-certified companies. We don't even have enough halal restaurants and halal facilities," she said.
"When halal buyers visit the Philippines that is the number one challenge. We cannot cater to their needs easily. They are limited. We have limited hotels and restaurants," she added.
Challenges
For the chief executive of one of Malaysia's leading multinational ports, exporters of halal products are hampered by several issues such as logistics issues, difficulty obtaining financial support, lack of knowledge about halal definition and procedures, lack of price competitiveness, lack of familiarity with export markets, market misconception and acceptance, and bureaucratic red tape especially in Customs.
Northport chief executive officer Dato' Azman Shah Mohd Yusof, who recently visited the Philippines, said trade opportunities are vibrant in the country especially in the south, where the Muslim population is concentrated, but the value chain works against exporters.
"The trade opportunities are there but the value chain does not work for exporters, so we are working together with officials from the Philippines. It would be good to see the trade flow flowing. This is very possible," he said.
Sirajuddin Suhaimee, spokesperson of the halal hub division of JAKIM, said Malaysia's relationship with the Philippines in the halal business, has been constantly developing in the past 10 years, during which, it recognized several of its halal certifying bodies enabling more products to be sold in Malaysia.
JAKIM is Malaysia's sole certifying authority for halal products which has gained worldwide recognition for being among the best certifying authorities in the world because its stringent standards require the entire manufacturing to follow halal standards.
"We promote halal knowledge economy wherein we conduct capacity building programs. We do trainings. We can assist them how to be a good halal certifying body to serve the industry. The connection with certifying bodies in the Philippines is an ongoing process," said Sirajuddin.
He noted that based on the results of meetings with ASEAN working groups about the halal industry, Philippine exporters have the appropriate products for the global market as well as the risk appetite to expand the global presence of their products but are bound by financing constraints.
"One of the issues raised by one of the government agencies from the Philippines is how Malaysia can assist them in Islamic finance. They have the production and ingredients. They have the good things to share but they need to add value using Islamic finance in the Philippines," he said.
"And of course Malaysia offered to assist the Philippines in Islamic finance through mechanisms that we already have in place. Several banks are already in the Philippines to add value to islamic finance," he added.
Arsalaan Ahmed, spokesman of the Association of Islamic Banking and Financial Institution Malaysia, said while islamic finance is not a must for halal businesses, it can help small producers expand because the system has mechanisms that enable small firms to get financing at more beneficial terms.
It also boosts the appeal of itd products because it shows greater commitment on the part of the manufacturers to the halal way of life.
Moving forward
MATRADE CEO Wan Latiff Wan Musa said it was encouraging sign that Philippine companies have been increasing their presence in the annual MIHAS.
"It is a good thing that the Philippines is now participating in a big way. You cannot ignore the potential of the halal market," he said.
Philippine halal products currently make their way to Malaysia, UAE, Saudi Arabia and Indonesia.
Yusof said halal products are now prized for three main reasons: food traceability, purity and cleanliness.
This is the case for Filipino importer Anna-May Jamet, president and chief executive officer of Bubhanesh International Business Ventures, one of the Filipino firms that joined the business matching activity conducted before the opening of MIHAS.
Jamet's firm engages in importation, manufacturing, and distribution of food, personal care and home care products. Within the local industry, she is known as the supplier of SM Bonus home care products to SM Supermarkets.
"Halal is not about being Muslim anymore. It's about something that is clean and dependable. Consumers now, when they see the halal seal, say it's a class in itself," she said.
Jamet has been engaged with MATRADE for eight years now, regularly visiting Malaysia to explore opportunities for trade and partnerships.
In her last visit, she concluded talks with a honey manufacturer in Penang for the distribution in the country of 20-gram honey sachets that are easy to carry around and satisfies the recommended daily dietary allowance for honey.
She is also in talks with potential Malaysian partners for the manufacture of home care and food products.
"I think we are in that direction because of my association with MATRADE," she said.