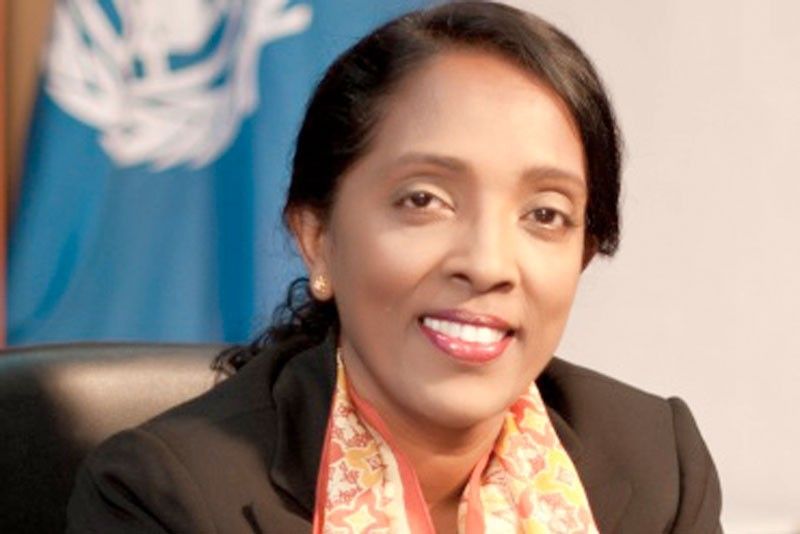 Innovation still key to improving Philippine agri competitiveness – FAO
MANILA, Philippines — The UN Food and Agriculture Organization has called for efforts to sharpen Philippine agricultural competitiveness and expand channels to boost farmers' productivity and income.
According to the FAO, Philippine agriculture has the potential for enormous growth that should trickle down to the farmers.
In an interview with The STAR, FAO assistant director-general and regional representative for Asia and the Pacific Kundhavi Kadiresan said while the Philippine gross domestic product remains one of the strongest in the Asian region, a huge percentage of the population is still poor with most of them coming from the agriculture sector.
"Agriculture contribution to GDP in many countries has been going down. The industry needs to continue to grow, and provide productive employment to people who are dependent on it," Kadiresan said.
She said the Philippines must keep up and continue to innovate to increase the competitiveness of its agriculture sector and realize its full potential.
"There is an honest effort to do something in the sector. But you need good policies and legislations. We need to improve our fisheries, livestock, and forestry sectors," Kadiresan said.
"If we improve the competitiveness and the economic opportunities in all these areas, then can we realize the potential of the sector," she added.
FAO said agriculture must be able to ensure sufficient food supply for the country.
"The government must ensure it is able to feed its population and that consumers are not paying too much for the staple food. It's a delicate balancing act against producers and consumers' interest," Kadiresan said.
"There should be diversity in a number of areas so the farmers don't just provide food but also have enough income and livelihood," she added.
Agricultural crops in the Philippines face the constant challenge of extreme weather conditions that threaten their production.
The Philippines is the third most disaster-prone country in the world with vulnerabilities to typhoons, volcanic eruptions and earthquakes.
FAO is currently focusing on how to improve crop varieties and better manage the crops from production to storage.
"Agriculture is getting much more modernized and you need to bring in technology and mechanization that will make it more productive and enhance efficiency," she said.
The FAO and the Department of Agriculture have developed a strategic action plan for disaster risk reduction and management which focuses on dealing with it early on.
Meanwhile, the conflicted area of Mindanao remains one of FAO's important work areas particularly on peace and development through its Mindanao strategic program for agriculture and agribusiness.
And with the recent passage of the Bangsamoro Organic Law, Kadiresan said there is a sense of cautious optimism.
"Opportunities are there and we want to ensure that peace returns in the area and that would only come about by improving the livelihood of the people through humanitarian efforts combined with developmental efforts," she said.
Following the Marawi crisis last year, FAO has provided suppport to nearly 10,000 families in the area through the provision of rice, corn, vegetable seeds, fertilizer and farming tools from the P15 million grant from New Zealand and P25 million from Belgium.
The Australian government contributed nearly P40 million to enhance agri-based livelihoods of internally displaced farmers while the UN Central Emergency Response Fund for Underfunded Emergencies provided P42.5 million to help stabilize food security through improved access to food, economic activities and agricultural capacities.
The Philippines also received a P130 million grant from New Zealand to boost agri-based livelihood and agri-businessterprises in North Cotabato and Maguindanao.