Commercialization of Bt eggplant eyed next year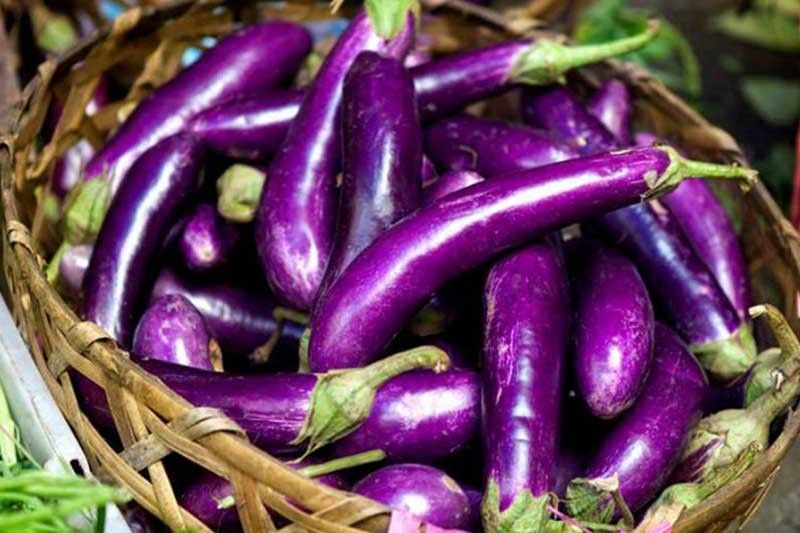 MANILA, Philippines — Taking serious steps to embrace genetically engineered (GE) technology, the Philippines aims to kickstart the commercialization of the first GE food crop to get approval for environmental release by next year.
Associate Professor Cesar Quicoy of the Department of Agricultural and Applied Economics at the University of the Philippines-Los Baños said the Institute of Plant Breeding is already in the process of applying for commercialization of Bt brinjal, 10 years after its introduction in the country.
"Everything is finished, expect the commercialization to follow. But considering all the process involved, I don't think it will be finished this year. Next year would be the most conservative target," Quicoy told reporters on the sidelines of a biotechnology symposium in Laguna on Tuesday.
"It's been 10 years. We are the first to experiment before Bangladesh but they were even the first to have it commercialized in their country," he added.
During the last administration, Bt eggplant did not take off as former Agriculture Secretary Proceso Alcala prioritized organic farming.
"It is really political if they want it to be a priority. With (Emmanuel) Piñol, he has no bias and will support anything that can help the agriculture sector," Quicoy said.
According to a recent study conducted by Quicoy, planting of Bt eggplant will translate to an additional P35,000 income per hectare for farmers without passing on the cost to the consumers.
"There would be lesser cost for pesticides and labor and increase in production. With the traditional eggplants, about 80 percent is being lost but with Bt eggplant, the whole hectare would be good for harvest," he said.
Based on initial field trial reports released by IPB last year, Bt eggplant showed superior performance in controlling the highly infesting moth fruit and shoot borer (FSB), which can endanger consumers' health.
Eggplant is the most important vegetable in the Philippines, taking up 30 percent of all vegetable production at around 200,000 metric tons annually.
However, eggplants can not grow without heavy insecticide spraying. In fact, local farmers spray every other day or around 60 to 80 times in an entire four-month cropping season.
Bt eggplant lines demonstrated high levels of control of FSB shoot damage of 98.6 to 100 percen, fruit damage of 98.1 to 99.7 percent and reduced FSB larval infestation of 95.8 to 99.3 percent under the most severe pest pressure during the trial.
This compares to the non-Bt eggplant which suffered 41.58 percent FSB-damaged shoots, 93.08 percent damaged fruits, and 16.15 larvae per plot per harvest.
Farmers growing Bt eggplant use only 6.22 liters of pesticides compared to the 11.98 liters per hectare for non-Bt eggplant, which means that the environmental impact quotient of the GM crop is lower by 48 percent.
Commercialization of the crop can bring savings of up to nearly P10 million that will benefit not just consumers but farmers, farm animals, birds and even insects as well.
Benefit to humans from health cost savings is equivalent to P2.49 million yearly as risk from illnesses is avoided.
For farm animals, projected benefit per year is P2.12 million.
For insects, environmental benefit is seen at P2.45 million yearly and another P2.27 million for avian species.