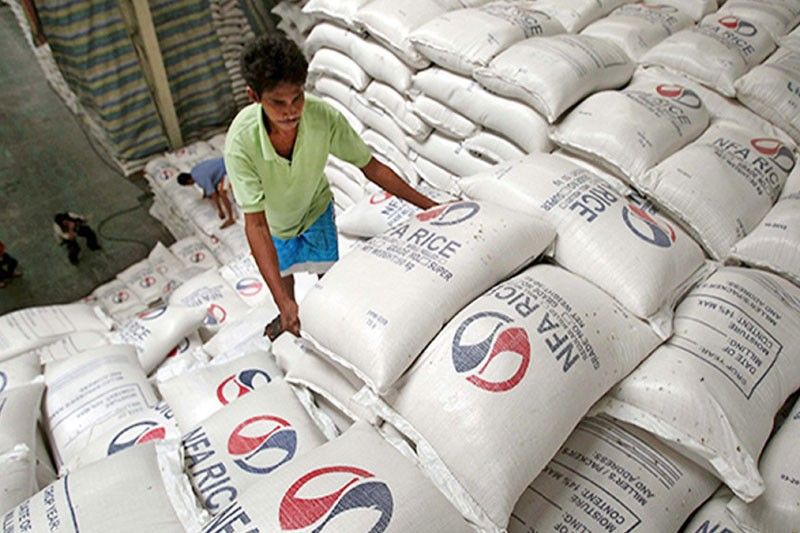 NFA intensifies rice price monitoring
MANILA, Philippines — State-run National Food Authority (NFA) is intensifying its monitoring of rice prices to ensure that subsidized rice goes directly to the marginalized sector as cheaper imported rice floods the market.
This as NFA administrator Jason Aquino warned of alleged reports on diversion or adulteration of NFA rice for greater profit.
"We are calling on the public to help us monitor any wrongdoing such as alleged re-bagging of NFA rice, mislabeling of NFA rice as commercial rice, or mixing NFA rice with commercial rice for bigger profits," Aquino said.
NFA rice continues to be distributed in Central Luzon, Bicol, Northern Mindanao and Caraga regions, among others.
Priority distribution centers for NFA rice are areas with high poverty incidence such as highly-populated urban centers, remote areas, calamity-prone areas and island provinces. NFA rice are sold at P27 to P32 per kilogram
"While we are religiously conducting daily monitoring at the markets, we also have limited personnel to handle that job. That's why we are calling on all concerned citizens to help us spot and immediately resolve problems in the sale of NFA rice as we do our best to distribute it to as many areas at the soonest possible time," Aquino said.
As of Friday, a total of 172,000 metric tons or 69 percent of the 250,000 MT rice imported via the government-to-government tender from Vietnam and Thailand had already arrived in the country.
Of the total volume, about 132,000 MT are still at port while 37,444 MT had already been delivered at the NFA designated warehouses. Another 40,400 MT are either in transit or being loaded at the ports of origin.
The remaining 37,600 MT or 15 percent of the total volume is still for nomination of vessels from the country of origin.
The imported rice stocks started to arrive June 2 in the ports of Surigao and Subic.
Surigao already received its full allocation of 5,000 MT while Subic, which started unloading two weeks later, had already received 17,000 MT from its total allocation of 25,000 MT.
Other areas where NFA rice had been delivered are Batangas, Tabaco, Iloilo, Cebu, Cagayan de Oro, Davao, General Santos and Manila.
Stocks received at designated NFA warehouses and certified as conforming to specifications are immediately dispersed to markets within the receiving regions.