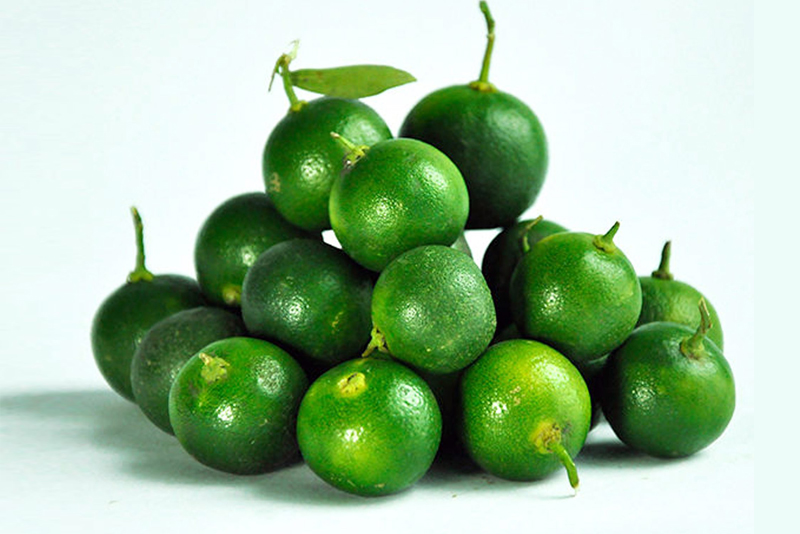 Calamansi trading center to rise in Oriental Mindoro
LOS BAÑOS, Laguna, Philippines — A calamansi trading center will rise in Oriental Mindoro.
The center is one of the two pilot initiatives by the Southeast Asian Regional Center for Graduate Study and Research in Agriculture (SEARCA) in the Philippines to promote agricultural and rural development.
Located in the town of Victoria, Oriental Mindoro, the project is in partnership with the Mindoro State College of Agriculture and Technology and the Victoria local government unit.
The project is now in its third year. During the first two years, it focused on social preparation, mobilization, capacity building, knowledge integration, and technology adoption.
For its last year, the project will continue providing input and technical support to sustain production, processing, and marketing activities of calamansi farmers.
Over the years, Oriental Mindoro has been dubbed as the "Calamansi King" of the MIMAROPA (Mindoro-Marinduque-Romblon-Palawan) Region or Region IV-B owing to its large contribution to the industry.
Oriental Mindoro is the top producer of calamansi, accounting for 99 percent of the MIMAROPA calamansi output, or 59 percent of the national requirement. In 2012, it produced 7,325 metric tons at 13 tons per hectare.
Of Oriental Mindoro's 14 towns, Victoria has the highest production in terms of volume, area, and average yield.
"Nonetheless, oversupply of fresh support during peak production period in the past decades caused farmers to incur post harvest losses, and resulted in low market prices," SEARCA said.
As a result, farmers opted to shift production to other fruits and veered away from maintaining their calamansi farms. Thus, the area devoted for calamansi production gradually declined (from 2,105 hectares to 884 ha in 2012).
However, applying SEARCA's Inclusive and Sustainable Agricultural and Rural Development model, potential solutions have been identified.
"There is a need to explore different marketing possibilities for calamansi, both in fresh and processing forms, SEARCA said.
"The newly found hope among farmers to earn more from calamansi has enticed more of them to venture into and expand production of the crop. Other farmers who previously raised calamansi but shifted to other fruit crops are now encouraged to plant calamansi again," it added.