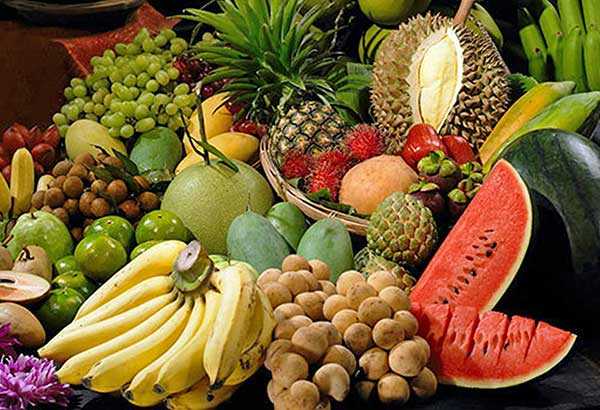 Philippines seeks improved access of fruit shipments to Korea
(The Philippine Star) - September 9, 2017 - 4:00pm
MANILA, Philippines — The Philippines has asked Korea for improved market access of various products including tropical fruits following a meeting between the countries' trade ministers yesterday.
Trade Undersecretary Ceferino Rodolfo, serving as the Philippine lead for ASEAN Economic Ministers' meeting (AEM), said the bilateral meeting between Trade Secretary Ramon Lopez and his Korean counterpart during the 14th AEM-Republic of Korea consultations provided an opportunity for the Philippines to pursue its trade and market interests with Korea.
Rodolfo said the country made a request for improved market access for its exports of tropical fruits and other products of interest to Korea.
"Korea was receptive and will look into the Philippines' request," he said.
In his report, Lopez said the meeting noted the progress made towards the implementation of the Third Protocol to amend the ASEAN-Korea Trade in Goods Agreement.
"Ministers noted the progress in the negotiations in improving market access for goods under the sensitive track currently reserved from zero tariffs and looked forward to substantive outcomes from the negotiations," Lopez said.
Lopez said constructive exchanges on the initiatives being pursued by the ASEAN-Korea Business Council such as the promotion of stronger collaboration between micro, small and medium enterprises (MSMEs) were also tackled.
Aside from MSMEs, Lopez said several other areas were likewise identified for possible collaboration, one of which is information technology given Korea's strength in this particular area.
Meanwhile, Lopez announced the conclusion of the ASEAN Hong Kong, China Free Trade Agreement and the ASEAN-Hong Kong, China Investment Agreement following the second AEM-Hong Kong China consultations which were also held yesterday.
Lopez said the signing of these agreements in November bodes well for both regional and national business communities, particularly for MSMEs.
For the Philippines' end, Rodolfo said the agreements "would level up our already vibrant trade and investment relations as this would mean increased market access for Filipino exporters."
"Likewise, for those who have not yet set their foothold in Hong Kong, this would mean new expansion opportunities," Rodolfo said.
Hong Kong is the third largest export market for Philippine products in 2016 with merchandise exports amounting to $6.62 billion.