Megawide forays into real estate
October 2, 2023 | 12:00am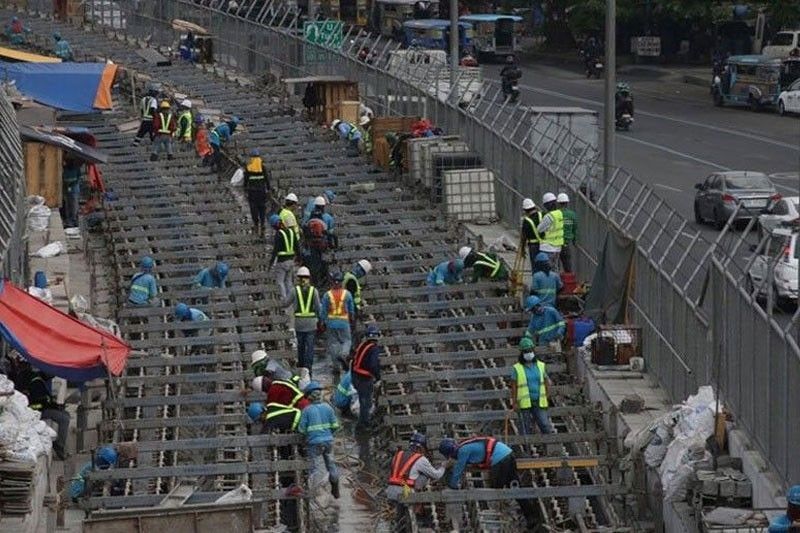 MANILA, Philippines — Infrastructure conglomerate Megawide Construction Corp. is aiming to disrupt the Philippine real estate landscape with its own property company, PH1 World Developers (PH1WD), which has lined up up to P20 billion worth of projects initially.
At the sidelines of the launch of PH1WD on Friday, Megawide chairman, president and CEO Edgar Saavedra said venturing into the resilient real estate business is a right move for the company, which earlier left the airport business after selling its stake in Mactan-Cebu International Airport to the Aboitiz Group.
"Right now, we have three projects but we still have another three in the pipeline to be launched in the first quarter of next year," he said.
The three projects, with a combined sales value of about P20 billion, are condominium developments MyEnso Lofts in Timog, Quezon City; Modan Lofts in Ortigas Hills in Rizal, and a maiden horizontal project, Northscapes San Jose Del Monte in Bulacan.
The company is setting aside between P18 billion to P20 billion for all projects, including three more in the pipeline.
"Through our newest projects, you will see what PH1 World Developers is about: disruption. We will challenge industry conventions and set new standards in property development," said Gigi Alcantara, PH1WD president.
PH1WD's parent company Megawide is undertaking the design and construction of the projects.
The company's foray into horizontal housing is Northscapes San Jose Del Monte (SJDM), a 337-unit development in Bulacan with an estimated sales value of P1.9 billion.
With a land area of more than 46,000 square meters, Northscapes will be an energy efficient community with PH1's exclusive green home technologies: SolarSave solar panels, ResiShade tinted windows and Tropicool insulated walls.
"Landscapes SJDM is our foray into horizontal development. We want to show that a sustainable, green lifestyle is accessible to every Filipino at any market segment. Not only that, through Megawide's engineering technologies such as precast, we can ensure higher quality, consistency, and durability in terms of construction," said Eric Gregor Tan, general manager for PH1WD Landscapes.
The community will be equipped with 2.25 KW capacity solar panels. Streetlights and amenities will also be solar powered. Units will consist of the single-attached homes, a townhouse end-unit Salana, and a middle unit townhouse.
In the pipeline for horizontal development is another project located in Trece Martires, Cavite. Aside from Luzon, PH1 World Landscapes is also looking at projects in the Visayas, particularly in Cebu.
For its vertical projects, the company has its unique "Extra Space at No Extra Cost" AddLoft Technology, developed in partnership with Megawide.
It was first introduced in the company's first vertical project, My Enso Lofts, located in Timog, Quezon City.
The second high-rise project continues in Modan Lofts Ortigas Hills, with an estimated sales value of P8.7 billion.
"AddLoft increases the total volume of livable space by up to 38 percent through a specific loft structure that maximizes the high ceilings of each unit," said Spike Ching, PH1WD assistant vice president for project development.
PH1WD's next vertical development will be in Pasig City.