Indonesia to launch China-funded high-speed rail, first in Southeast Asia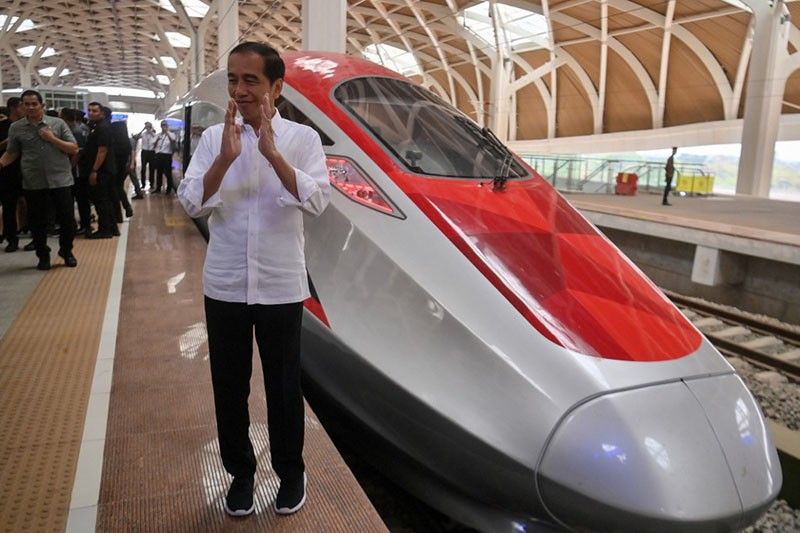 JAKARTA, Indonesia — Indonesia is set to launch Southeast Asia's first high-speed railway on Monday, a delayed multibillion-dollar project backed by China that will cut travel between capital Jakarta and another major city by hours.
The Chinese-made bullet train named "Whoosh" is built to take more than 600 people to and from Jakarta and the Javan city of Bandung in 45 minutes and is part of China's Belt and Road infrastructure initiative.
President Joko Widodo has lauded the project for the fast ride it will provide between the two cities on Indonesia's most populous island Java, and he will inaugurate it on Monday, according to local media reports, citing officials.
"We will launch it on October 2, because on October 1, the president is busy," Transport Minister Budi Karya Sumadi told reporters on Friday.
The train can reach speeds up to 350 kilometres per hour (220 miles per hour) and has cost a joint Chinese-Indonesian venture more than $7 billion to build.
It was built by PT KCIC, which is made up of four Indonesian state companies and Beijing's China Railway International Co.
It was set to cost less than $5 billion and be built by 2019 but delays due to construction issues and the Covid-19 pandemic saw costs spike.
Authorities have been running public trials of the new high-speed journey of 142 kilometres (90 miles) before its opening.
Chinese Premier Li Qiang rode the train with senior Indonesian minister Luhut Pandjaitan this month on his visit to Jakarta for a series of summits with Southeast Asian leaders.
Pandjaitan told reporters on Thursday that Widodo plans to welcome Chinese President Xi Jinping in the future to ride the train, without providing further details.