MPIC, SMC to compete for MRT-3 deal
September 25, 2023 | 12:00am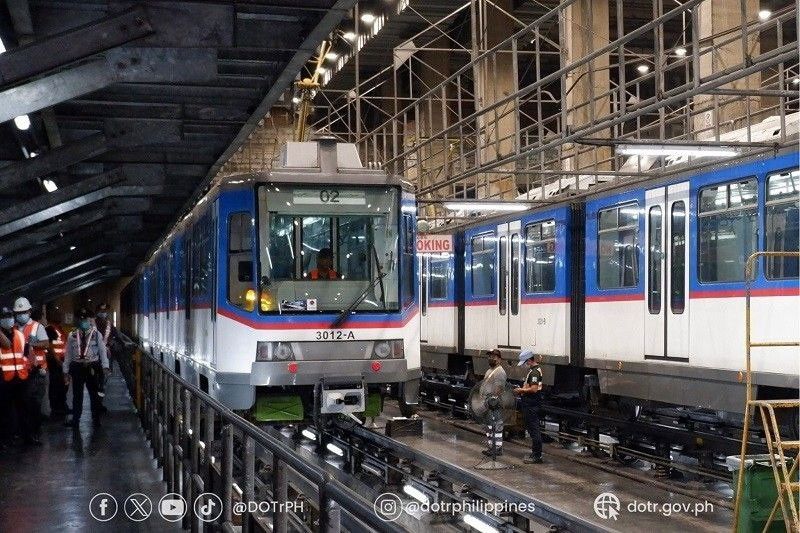 MANILA, Philippines — Tycoons Manuel V. Pangilinan and Ramon Ang are expected to slug it out for the right to operate and maintain the Metro Rail Transit Line 3 (MRT-3), as the government begins its review of the unsolicited proposals submitted by the two businessmen.
The Department of Transportation (DOTr) will start studying its options on how to privatize the MRT-3 once the contract with Sobrepreña-led Metro Rail Transit Corp. (MRTC) expires in 2025.
Transportation Undersecretary Timothy John Batan said the DOTr will so far process two proposals: one from Pangilinan's Metro Pacific Investments Corp. (MPIC), and the other from Ang's San Miguel Corp. (SMC).
Between them, SMC has the upper hand in the tug-of-war for control of MRT-3 in 2025 as Batan said the previous administration awarded SMC with the original proponent status for the operations and maintenance of the railway.
If the government accepts the proposal made by SMC, it must initiate a Swiss challenge wherein other groups may file their counterbids. Nevertheless, SMC can match all of the offers as part of its right as the original proponent.
On the other hand, MPIC partnered with Japanese constructor Sumitomo Corp. in submitting its MRT-3 proposal, reviving its interest to operate and maintain the rail line.
In 2011, MPIC filed a $524-million proposal to modernize the MRT-3, but the administration of the late president Benigno Aquino III rejected it as it would entail fare hikes.
Apart from the unsolicited track, Batan said the DOTr may opt to ask for proposals from private firms in bidding out MRT-3. The DOTr will tap the advisory services of the Asian Development Bank in coming up with the terms of reference.
If the DOTr chooses this path, it expects the bidding process to begin between the second and third quarter of next year. This will provide the agency enough time to select a new operator a year before the contract with MRTC expires in 2025.
MPIC maintains a majority stake in the operator of the Light Rail Transit Line 1 (LRT-1), while SMC is building the Metro Rail Transit Line 7 (MRT-7) that will link Quezon City with Bulacan.
Both LRT-1 and MRT-7 will connect to the MRT-3 once the government completes the Unified Grand Central Station, making the MRT-3 a crucial railway to control for MPIC and SMC.