Solve your legal issues in education law
September 25, 2023 | 12:00am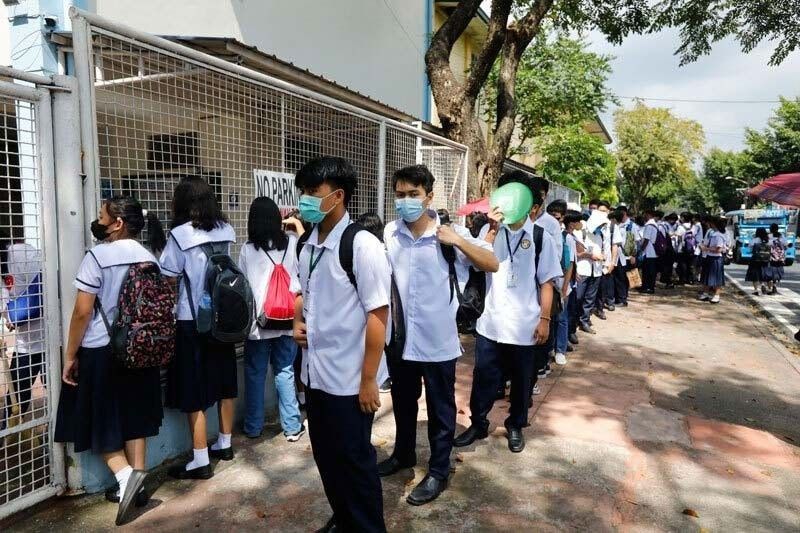 MANILA, Philippines — Education law is a special law that is not taught in law schools. The Center for Global Best Practices will host a two-session training entitled Solving your Legal Issues in Education Law to be held on Tuesday and Wednesday, Oct. 3 and 4 from 9 a.m. to 12 p.m. via Zoom.
This two-session webinar is designed to help schools understand education law to protect themselves from torts and liabilities arising from lawsuits, and at the same time align their administrative and operating policies to existing government regulations. The lecture will discuss very important legal issues, special laws, updated regulations, latest Supreme Court jurisprudence, and solutions to problems normally encountered by schools.
The course is also aimed at helping different stakeholders such as school owners, board of trustees, school administrators, principals, teachers, school personnel, HR, legal, discipline officers, students, parents, guardians, PTA officers, discipline officers, and legal practitioners understand and enforce their rights in a school system. The lecture and best practices examples are applicable to pre-schools, K-12, TESDA accredited schools, colleges and universities both private and government educational institutions.
The webinar will feature CGBP Course Director, lawyer Ulpiano Sarmiento III, who is one of the very few recognized authorities in the field of education law. He has written the book, "Education Law and the Private Schools" which is the most comprehensive book on the subject matter and the "Compedium of Education Legislation for Private Basic Education".
He was chairman of the board of trustees of San Beda Alabang in 2009, former undersecretary for legal and legislative affairs of the Department of Education, Culture & Sports (DECS) was became a legislator in the 14th Congress. He is currently the dean of the San Beda College of Law Alabang. As a law practitioner, his clients include many of the biggest schools in the country.
Registration is open to the general public. CGBP is an accredited training provider of the Securities and Exchange Commission; Supreme Court for MCLE; Bangko Sentral ng Pilipinas; Anti-Money Laundering Council; DILG-Local Government Academy; and Civil Service Commission. Government funds to be used in this training program will not be covered by Philippine Procurement Law or RA 9184 based on its Revised IRR's Section 4.5-b, which classifies training and seminars as non-procurement activities. DBM circular 563 issued on April 22, 2016 also exempts government employees from the P2,500-limit per day on training fees.
For a complete list of other Best Practices programs such as The Law and IRR of Safe Spaces Act, Masterclass in Critical Thinking, Problem Solving & Decision Making, Professional & Etiquette in the 21st Century Workplace and more, visit www.cgbp.org. You may also call Manila lines (+632) 8556-8968/69 or (+63 2) 8842-7148 or 59.