PNOC sees high success rate in drilling of new wells near Malampaya
September 25, 2023 | 12:00am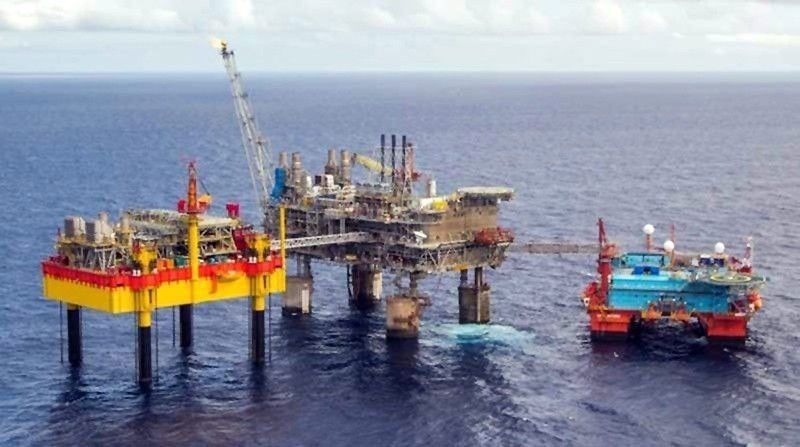 MANILA, Philippines — The Philippine National Oil Co.-Exploration Corp. (PNOC-EC) is bullish on the outcome of the drilling of new wells near Malampaya, bolstering the country's bid to secure additional indigenous gas supply.
PNOC-EC is projecting a high success rate for new wells to be dug by the Malampaya consortium, in which it is a part of.
PNOC-EC president Franz Alvarez said the consortium, which is led by operator Prime Energy Resources Development B.V., will drill two new wells in 2025, with preparations for actual drilling ongoing.
"By 2025, we will drill two additional wells. If successful, by 2026 we will have additional production," Alvarez said.
"The probability of success is around 80 percent," he said.
Service Contract 38, which covers the Malampaya gas field, has been renewed for another 15 years, or until Feb. 22, 2039, by President Marcos in May to unlock the potentials of both the existing Malampaya gas field and nearby areas.
The extension requires the consortium to explore and drill at least two new deep water wells in the first phase of its work program from 2024 to 2029.
The current best estimate for the near field is an additional 210 billion cubic feet of gas.
The Malampaya consortium is composed of Prime Energy, a subsidiary of Enrique Razon-led Prime Infrastructure Capital, UC38 LLC of the Udenna Group, and state-run PNOC-EC.
Prime Energy is the operator with a 45 percent stake in the consortium.
Alvarez said the consortium is expected to invest around $690 million from 2023 to 2026 in further exploring the remaining gas deposits in Malampaya.
He said PNOC-EC, as part of the consortium, will spend some P3.45 billion on the work program.
PNOC-EC has proposed a budget of P11.94 billion for 2024, in which at least P2.02 billion is for the continuing Malampaya operations.
The Malampaya project is one of the country's most important power assets, as it produces natural gas that energizes power plants in Batangas City that account for 20 percent of Luzon's total energy requirement.
Energy Secretary Raphael Lotilla said last July that the Malampaya consortium is on track to having the drilling for the nearby fields by the end of 2024.
"We are looking forward to new or additional supply from the same service contract by 2026," Lotilla said.