T-bill rates drop ahead of US Fed, BSP meetings
September 19, 2023 | 12:00am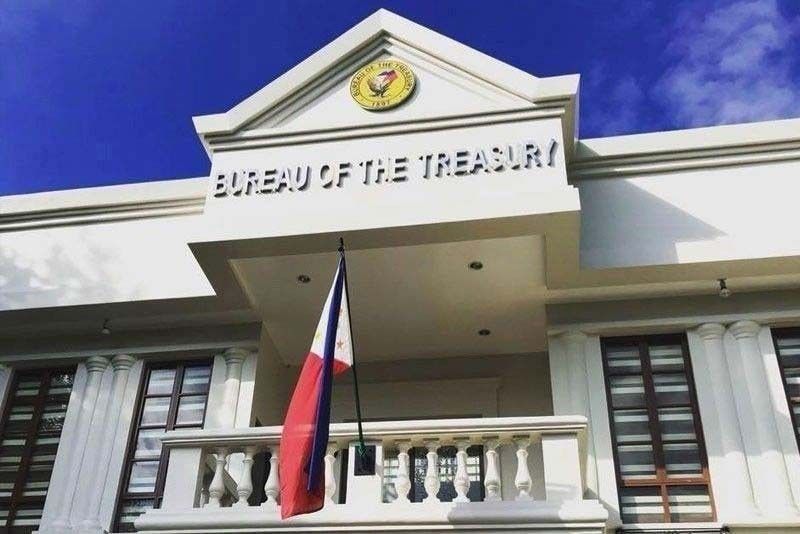 MANILA, Philippines — Rates for the government's short-term securities dropped across the board ahead of the scheduled policy meetings of the US Federal Reserve and the Bangko Sentral ng Pilipinas (BSP).
The Treasury yesterday made a full award of P15 billion, marking the fifth straight week of full award.
Rates yesterday declined for the 91, 182 and 364-day offers in comparison with the reference rates. Yields on a weekly basis also dropped across the board.
Rates tracked the secondary markets as the Fed and BSP will meet this week to decide on monetary policies.
Market consensus is for the Fed to keep rates steady and the BSP to do just the same.
The BSP is expected to still be on pause, which could mark the fourth straight rate-setting meeting that it will be on halt even after inflation recorded an uptick in August.
Meanwhile, rates for the 91-day T-bills went down by 7.1 basis points to 5.552 percent from the secondary rate of 5.623 percent and is lower from last week's 5.575 percent.
The 182-day short-dated debt papers saw rates inch down by 2.5 basis points to 5.939 percent and below last week's level of 5.96 percent.
On the other hand, rates averaged 6.073 percent for the 364-day T-bills, 9.1 basis points lower than the secondary rate and also down from last week's auction rate of 6.19 percent.
The entire P5 billion each was awarded for the three tenors.
Further, overall demand for the short-term securities increased by 7.4 percent to P55.665 billion. The auction was oversubscribed by 3.71 times.
Bids also went up across the board to P16.37 billion, P17.792 billion and P21.503 billion for the three, six and 12-month securities, respectively.
For this month, the Treasury targets to raise P180 billion from the domestic debt market.
Of this, P60 billion is expected to be borrowed from T-bills. It has so far raised P45 billion.