PNB extends P600 million loan to complete Zamboanga hospitals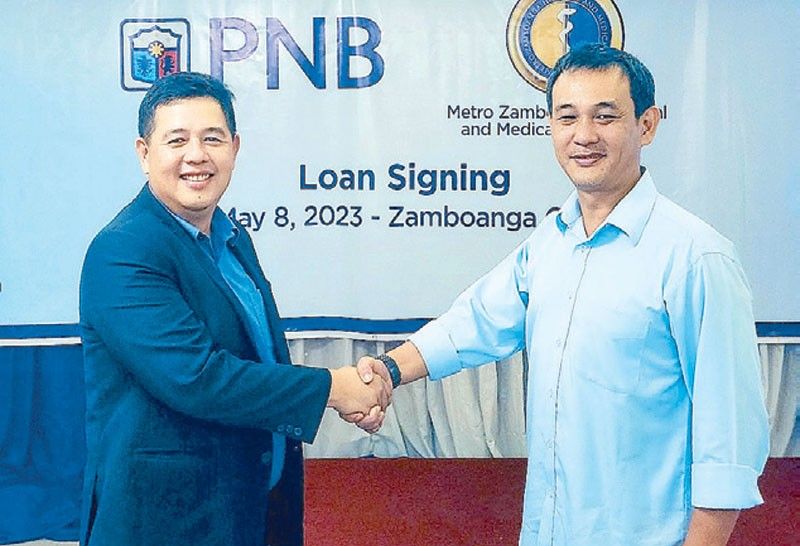 MANILA, Philippines — Lucio Tan's Philippine National Bank (PNB) has extended a P600 million loan to Metro Zamboanga Hospital and Medical Center Inc. (MetroZam) to finance the construction of an eight-story hospital with helipad.
PNB provincial commercial banking group head Aaron Astor said the signing of the 10-year loan agreement is in line with bank's thrust to help drive social and economic development in the countryside.
"PNB is ready to help our country – including the provinces – improve the quality of life for the communities through our financing projects. This is especially true for industries that thrive and are considered essential in the new normal such as the healthcare industry," Astor said.
MetroZam is expected to house various specialized clinical services. The hospital would also generate employment for at least 300 professional and sub-professional health workers in the region.
MetroZam president Anthony Chan said the company hopes the partnership with PNB would be the start of more productive efforts to benefit local communities.
"MetroZam will strive to build and operate a hospital that will remain true to the principle of sustainable delivery of innovative and inclusive health solutions," Chan said.
The hospital is owned by various Zamboanga doctors and businessmen whose aim is to provide excellent healthcare services not only in Zamboanga City, but also in the islands of Basilan, Sulu, and Tawi-Tawi and the provinces of Zamboanga del Sur, Zamboanga del Norte, and Zamboanga Sibugay.
The earnings of the listed bank jumped by 71 percent to P4.81 billion in the first quarter from P2.81 billion in the same quarter last year, boosted by the huge windfall from the disposal of investment properties.
Tan's LT Group Inc. has a 59.88 percent stake in PNB. The bank has 651 domestic branches as well as 72 overseas branches, representative offices, remittance centers and subsidiaries in 17 locations in Asia, North America and Europe.