SWS poll: 69% of Filipinos struggling to find jobs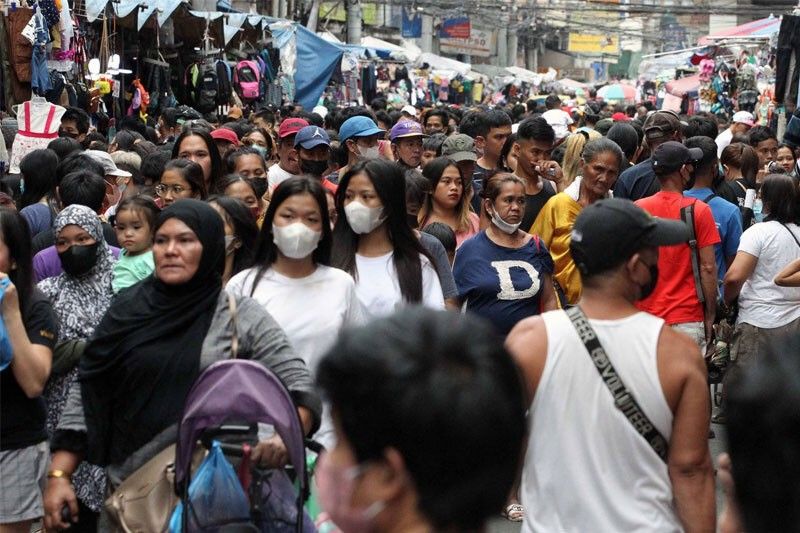 MANILA, Philippines — A Social Weather Stations survey in March revealed that 69% of Filipinos are struggling to score employment despite the labor market showing signs of recovery.
Social Weather Stations polled 1,200 Filipino adults for the March 26-29 survey, which likewise revealed that only 11% of respondents said it was easy to find a job. Meanwhile, 16% of those polled said finding employment these days was neither easy nor hard.
The SWS survey painted a dismal picture of the labor market still in the throes of recovery from pandemic misery. With brutal inflation, the data showed Filipinos were increasingly eager to make ends meet as the domestic economy's reopening was supposed to loosen opportunities in the workforce.
SWS revealed that getting hired has always been this difficult since 2011. Sentiment on the difficulties of getting employed has crept down, albeit slowly, until the pandemic in 2020 sent thousands jobless.
That sentiment proved particularly high in 2021, as the previous Duterte administration experimented with varying levels of mobility restrictions to contain virus contagion.
As it, latest government data showed the jobless rate softened to 4.7% in March, slightly lower than the 4.8% in the preceding month. This was equivalent to 2.42 million Filipinos.
Leonardo Lanzona, an economist at Ateneo De Manila University, said it is likely that people are getting low quality jobs.
"Unlike the other ASEAN countries, particularly Indonesia, we do not separate formal from the informal jobs. Hence, jobs are noted to have increased even when they are mostly low-paying and precarious. An increasing number of informal jobs would have signaled the increasing struggle to find jobs," he said.
Despite this, Lanzona noted that the Philippine economy is showing stronger signs of recovery from pandemic struggles. But the economy is dealing with a "jobless recovery," a trend driven by technology as he sees it.
There were bright spots in the SWS survey. Amid an era of painful inflation, 50% of Filipino adults were optimistic about their employment prospects in the next 12 months.
SWS noted that optimism to get employed always ran high in the workforce, except in 2020 and 2021 when prospects were murkier.
Still, the Ateneo economist implored the national government to support the labor market by way of its reskilling program.
"The government needs to intensify its reskilling program if we are to improve the job situation. So far, they seem to be happy in bringing the old supply chains which are not going to be effective anymore," he said.
"We need to look for and create better supply chains that are more inclusive," Lanzona added.