Holcim, South Korea firm partner for Philippine infrastructure projects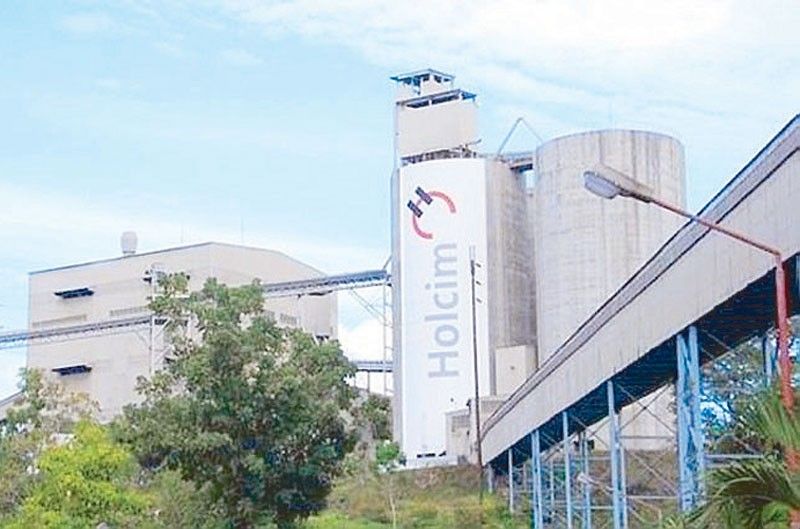 MANILA, Philippines — Building solutions provider Holcim Philippines Inc. has partnered with a South Korean cement and concrete producer to support the development of infrastructure projects in the country.
In a statement yesterday, Holcim said it signed a memorandum of understanding (MOU) with Sungshin Cement Co. Ltd. to work together on Philippine infrastructure projects.
Through the MOU, Holcim will serve as the priority supplier of cement and aggregates for Sungshin's ready-mix concrete batching plants.
"This strategic partnership is aligned with our goal to increase our participation in important infrastructure projects that advance the country's development,"Holcim Philippines SVP and head of infrastructure and industrial sales Ram Maganti said.
"With our combined expertise in innovative and sustainable building materials, we are confident in helping clients build lasting structures that uplift lives in the Philippines,"Maganti said.
Sungshin is a specialized construction materials company that not only operates in the cement industry but also in various businesses such as ready-mixed concrete, construction materials, transportation, trading and distribution in South Korea.
The company has been pursuing overseas business in the construction materials sector for over a decade and has expanded into global markets such as Vietnam, China, Singapore, Bangladesh, Saudi Arabia, and the Philippines. The company continues to grow as a global corporation.
"The agreement comes as the Philippines and South Korea signed an agreement in December 2022 that allows Manila to access up to $3 billion in official development assistance loans from Seoul for infrastructure and green projects,"Holcim said.
In December, Foreign Affairs Secretary Enrique Manalo and Korean Ambassador to the Philippines Kim In Chul signed the framework arrangement between the government of the Republic of the Philippines and the Government of the Republic of Korea concerning loans from the Economic Development Cooperation Fund for the 2022 to 2026.
The arrangement enables the government to obtain official development assistance (ODA) loans from the Korean government up to a maximum commitment of $3 billion until 2026.
The Republic of Korea is the Philippines' 6th largest ODA source in 2021, having funded projects, such as phase 2 of the Jalaur River Multipurpose Dam Project worth P11.2 billion which is irrigating more than 31,000 hectares of land, mitigating flooding in the downstream communities, and connecting bulk-water supply in Iloilo; the P9.2-billion construction of a port with cargo handling capacity on a reclaimed land to address port congestion in the Cebu International Port, and; the construction of a two-lane bridge across the Panguil Bay, connecting Misamis Occidental and Lanao del Norte worth P7.4 billion.
The signing of the framework arrangement paves the way for the implementation of more development cooperation projects.
According to the Department of Foreign Affairs, major loan projects in the pipeline include, among others, the Panay-Guimaras-Negros Island Bridges Project that would construct a four-lane, 32.47-kilometer, two-sea-crossing bridges, connecting the islands of Panay, Guimaras, and Negros; a project that would construct a four-lane, 13.32-kilometer road traversing the coastal areas of Mandaue, Consolacion, and Liloan; the Ilocos Norte and Abra Irrigation Project that would construct a 126.41-meter high storage dam, a power plant to generate 42.8 MW of electricity, and other components for watershed management; and other flood control projects under the Philippine-Korea Project Preparation Facility.
Holcim is one of the leading building solution companies in the country with a deep portfolio of innovative solutions fostered by a full range of products from structuring to finishing applications that can help local builders execute with high performance and efficiency a wide range of projects from massive infrastructure to simple home repairs.
The company has cement manufacturing facilities in La Union, Bulacan, Batangas, Misamis Oriental and Davao, as well as aggregates and dry mix business and technical support facilities for building solutions