Government borrows P25 billion T-bonds at higher rates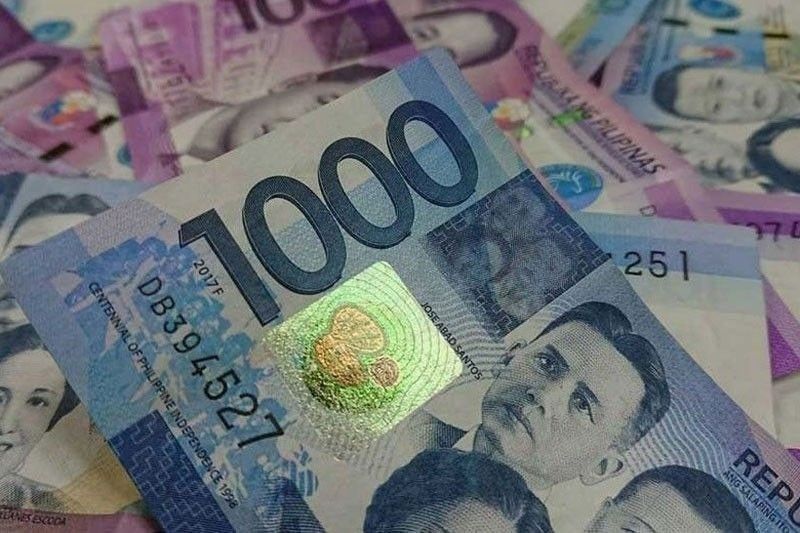 MANILA, Philippines — The government yesterday raised P25 billion via the issuance of long-term securities although at slightly higher rates demanded by investors.
The Bureau of the Treasury yesterday fully awarded P25 billion for the reissued 20-year T-bonds on offer with a remaining life of 19 years and eight months.
The 20-year T-bonds fetched an average rate of 6.631 percent, up by eight basis points from the 6.551 percent BVAL Reference Rate, which is the standard for securities.
Rates went from a low of 6.5 percent and a high of 6.745 percent.
The local debt market asked for higher yields amid the impending interest rate decision of the US Federal Reserve and the Bangko Sentral ng Pilipinas in a few days.
Expectations of a 25-basis-point hike is already penciled in, but the possibility of a pause is also on the table.
Nonetheless, yesterday's average rate was significantly lower than the 8.125 percent coupon rate when the T-bonds were first issued in November 2022.
At the time, the government raised only P27.597 billion out of the P35 billion target as rates soared to 8.012 percent.
It was reissued again last Jan. 17, with the Treasury awarding an upsized P49 billion as rates slipped to just 6.525 percent.
The securities attracted P34.412 billion worth of tenders, oversubscribing the auction by 1.38 times.
But the bids plummeted by 74 percent during the last 20-year auction where offers reached P133.947 billion.
The latest offering has a maturity date of Nov. 24, 2042.
The government's borrowing program for March is at P200 billion, of which P125 billion is targeted to be raised from long-term T-bonds. The Treasury has so far awarded P100 billion.