Fitch unit: Philippine exports to soften in 2023 despite China reopening
January 9, 2023 | 12:22pm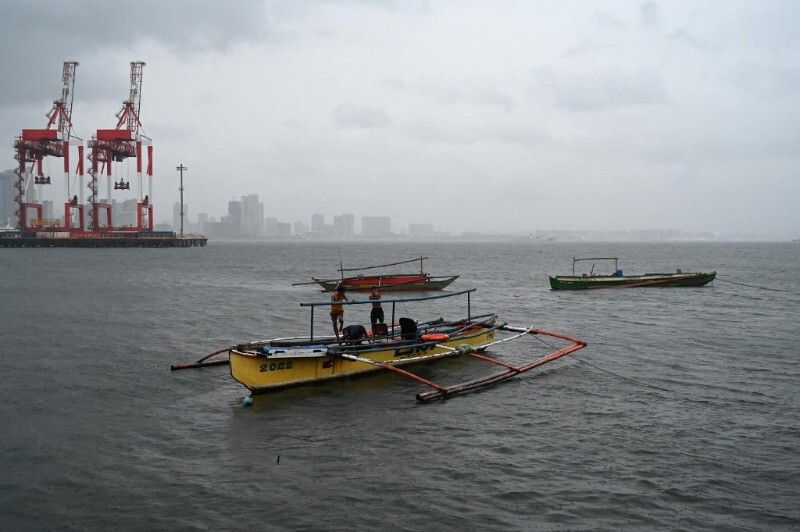 MANILA, Philippines — Philippine exports are forecast to soften this year despite China, a major trading partner, emerging from strict pandemic restrictions as demand is likely to remain subdued because of a looming global recession.
In a commentary sent to journalists on Monday, Fitch Solutions, a unit of the Fitch Group, said Philippine export sales are projected to grow 5% this year, slower than the estimated 6% expansion in 2022, as economic recovery in China is "unlikely to offset a broader slowdown in global demand". So far China's reopening has proven to be shaky amid an explosion of COVID-19 cases there that could hamper economic activities once again.
READ: China ends quarantine for overseas travelers
The Fitch unit forecasts global economic growth to slow to 1.9% in 2023, versus 3.1% in 2022, factoring in the effects soaring interest rates across the world.
By export destination, Fitch Solutions said outbound shipments to the US — the Philippines' largest trade partner — could take a hit as the world's largest economy is believed to be careening toward a recession amid rising borrowing costs meant to soothe stubbornly high inflation stateside.
READ: Recession in US not inevitable – Yellen
"Although we expect real GDP growth in China (which is the 2nd largest export destination at 15.1% of total) to accelerate to 5.0% in 2023, from an estimated 3.3% in 2022, the recovery remains bumpy due to uncertainties around the Covid-19 situation," it said.
High imports
The Philippines would see a mild export growth this year while its import bill would "remain high relative to historical levels" as the government heightens its purchases of construction materials from abroad as part of its infrastructure program, Fitch Solutions said.
The country is a net oil importer, thus declining global energy prices should temper imports growth, Fitch Solutions added.
But a slew of tariff cuts implemented by the Marcos administration for rice and other food items will likely keep food import elevated. Data shows agricultural products account for more than one-tenth of the Philippines' total merchandise imports.
READ: Lower tariffs on agri products extended
At the same time, the Russia-Ukraine war has yet to come to a resolution which may cause more volatility to commodity prices, and subsequently leads to a larger import bill.
Although the trade imbalance could persist for much longer, Fitch Solutions said the country's current account deficit would narrow this year, albeit considerably larger compared to its historical five-year average due to "weakening global demand and sustained high import of capital goods".
"Looking ahead, while we still expect the current account deficit to narrow due to lower commodity prices and resilient remittance inflows," it added.
READ: Easing lockdowns bring back economy's old enemy: current account deficit