Stocks soar as inflation in US eases
November 12, 2022 | 12:00am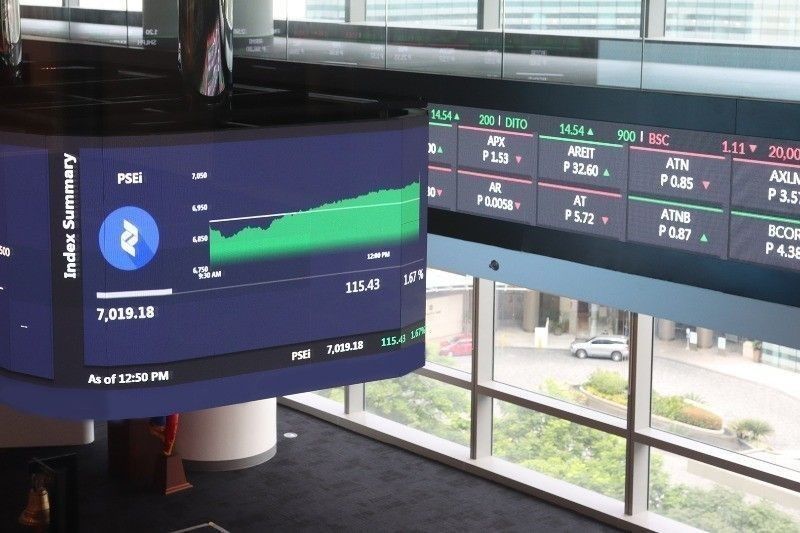 MANILA, Philippines — Stocks in the Philippines and other Asian emerging markets were turbo-charged yesterday after a softer US inflation reading fanned hopes of milder interest rate hikes by the Federal Reserve.
Investors also digested the Philippine economy's surprisingly strong third quarter economic growth of 7.6 percent, which translates to better prospects for corporate earnings.
The Philippine Stock Exchange index (PSEi) gained 119.20 points or 1.93 percent to close at 6,286.77 while the broader All Shares index added 51.23 points or 1.56 percent to end at 3,328.89.
Data on Thursday showed that the US consumer price index had been 7.7 percent higher in October than a year earlier. It was the first annual increase of less than eight percent since February and the smallest since January.
"It's something the market had been waiting for a long time," said Shane Oliver, head of investment strategy and chief economist at AMP Capital. "There was a lot of money sitting on the sidelines."
After four consecutive 75-basis-point interest rate rises to tame decades-high inflation, the case is now building for the Fed to moderate its aggressive stance, said Rodrigo Catril, senior currency strategist at National Australia Bank in Sydney.
But Federal Reserve policymakers highlighted on Thursday that US borrowing costs might still end up higher for longer than widely thought, even as some officials embraced the prospect of more-gradual rate hikes.
"We would not extrapolate one month of softer inflation data as indicating inflation is now convincingly on a path toward the two-percent target," Citi strategists wrote in a note, referring to the two percent inflation target the Fed has set.
"The data and market reaction are reminiscent of previous cycles of optimism regarding the ease with which the Fed might quell too-high inflation," Citi added.
In China, health authorities on Friday eased some of the country's heavy COVID-19 curbs, including shortening by two days the quarantine times for close contacts of cases and inbound travellers.