Metrobank kicks off peso bond offering
October 7, 2022 | 12:00am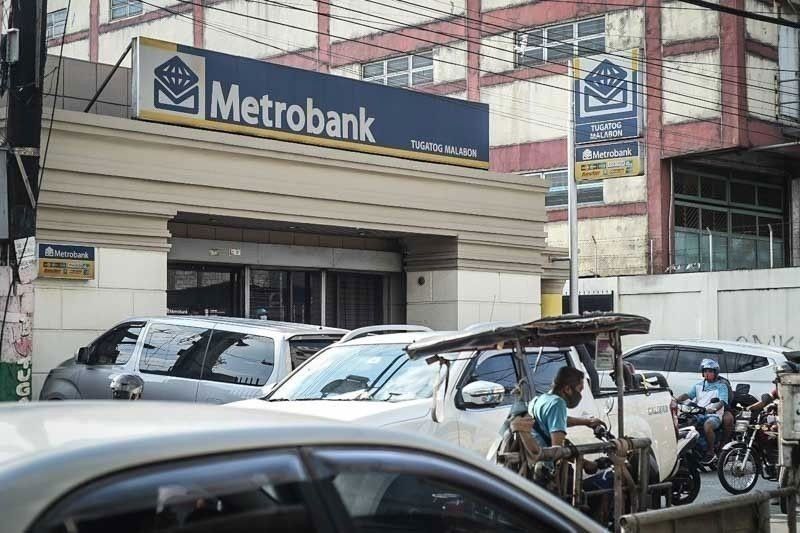 MANILA, Philippines — Metropolitan Bank & Trust Co. (Metrobank) has started offering peso-denominated bonds carrying a fixed rate of five percent per annum to raise at least P10 billion to finance its general working capital needs.
The bank owned by the family of the late taipan George SK Ty is set to offer the bonds with a tenor of one and a half years until Oct. 19, which is also scheduled to be listed on the Philippine Dealing & Exchange Corp. (PDEx) on Oct. 28.
Metrobank has tapped First Metro Investment Corp., ING Bank NV Manila Branch, and Standard Chartered Bank as joint lead managers and joint bookrunners, while Metrobank, together with FMIC, ING, and SCB, will serve as selling agents.
The offer size of P10 billion could be upsized while the offer period could be shortened depending on the demand.
According to the bank, proceeds will be used to refinance maturing issuances and diversify its peso funding sources while supporting its operations.
Last December, the bank doubled its bond and commercial paper program to P200 billion to diversify funding sources and bankroll the refinancing of maturing obligations.
"The objective of the program is to refinance maturing issuances and diversify the bank's Philippine funding sources over the next three years while supporting the bank's lending activities," the listed bank said earlier.
Metrobank has been tapping both the onshore and offshore debt market to finance its aggressive expansion program and to beef up its lending portfolio.
The bank's P100-billion bond and commercial paper program launched in November 2018 was fully utilized when it last tapped the domestic debt market where it raised P19 billion via the issuance of peso-denominated bonds last May.
Prior to the seventh and last tranche, the bank has raised a total of P81 billion since November 2018.
Earnings of Metrobank jumped 33.3 percent to P15.59 billion in the first half of the year from P11.69 billion in the same period last year after it almost doubled in the second quarter.
The country's third largest private lender in terms of assets attributed the better across the board performance to faster loan expansion, improving interest margin, robust fee income growth, stable operating costs, and lower provisions amid healthier asset quality.