North Star still keen on IPO
October 6, 2022 | 12:00am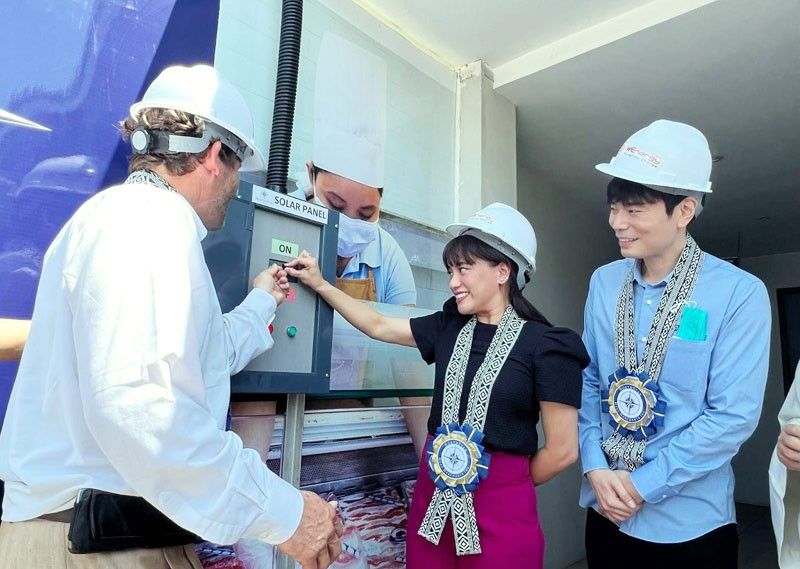 MANILA, Philippines — North Star Meat Merchants Inc. is still determined to go public, possibly next year or 2024, according to its president and CEO Anthony Ng.
The company has received strong interest from both local and foreign investors looking to acquire a stake in North Star, said its CFO Jed Tan.
Discussions are ongoing but Ng said the company would retain a majority stake should any of the ongoing talks succeed.
As for the initial public offering (IPO), Ng and Tan explained that more than the listing date, the company is focused on growing the company further and consequently, hold a bigger public offering.
"Providentially we're being led to greener pastures," Ng said.
North Star was supposed to list last June but decided to defer its planned IPO due to the prevailing market volatility brought about by rising inflation and the weakening of the peso.
The original plan was to offer up to 392 million primary shares consisting of 360 million primary and 32 million secondary shares with up to 58 million over-allotment option shares at up to P10 per share.
North Star intended to utilize proceeds from the public offering to expand its cold chain infrastructure, improve its operating cycle efficiencies and expand its product lines and research and development work.
The company earlier expanded its Bulacan cold storage facility and opened a cold storage facility in Cebu.
These initiatives expanded North Star's maximum storage capacity to eight million kilos from 2.1 million kilos.
The expanded capacity is expected to be fully utilized with the reopening and growth of the hospitality and tourism industries.
This developed as the company, together with WEnergy Power Pilipinas Inc., inaugurated a new solar energy project at North Star's facility located in Guiguinto, Bulacan.
"We are fortunate to be working with the leading international energy firm, WEnergy Global, once again for a new solar energy project. As we continue our push for food sufficiency in the country, we remain socially and environmentally conscious of minimizing our carbon footprint, reducing greenhouse gas emissions, and mitigating climate change," Ng said.
The company will house a total of 1,846 pieces of solar PV panels covering an area of 4,035 square meters. The new solar energy project will cover the two storage buildings of North Star's plant, with approximately 11,176 square meters to drive supply chain cost efficiencies within its operations.
North Star is one of the largest pork and beef vendors in the country.
It was founded in 1997 by Ng, then a college student at the the University of Asia & the Pacific who used his family's simple meat shop in Iloilo as his thesis for a business class with the goal of driving food security and food safety in local communities. In a few years time, this meat shop started to supply frozen and fresh meats to SM Iloilo.