Volatile trades seen this week
October 3, 2022 | 12:00am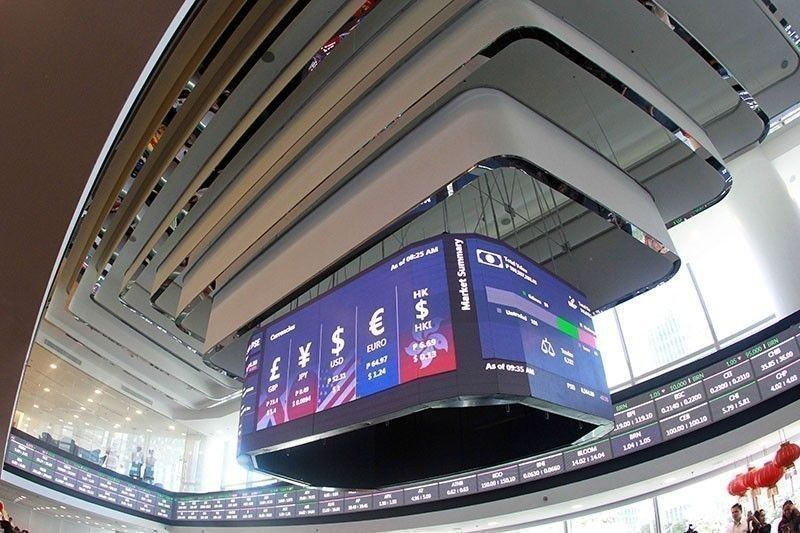 MANILA, Philippines — The local stock market will continue to experience volatility in the near term, which could be a good opportunity to hunt for bargains, traders said.
"Our expectations of volatility in the near term may present more attractive valuations as the market seeks a solid base of support. We recommend an accumulation strategy that keeps an eye on the current levels' support pegged at 5,800," said Unicapital Securities in a report.
It noted that the market is seeking a solid base of support.
Last week, the Philippine Stock Exchange index (PSEi) crashed into bear market territory amid lingering inflation concerns and rising interest rates.
The PSEi dropped by 518 points to 5,741.07, down 8.28 percent week-on-week, with all sectors closing in the red.
Foreign fund managers continued to dump shares, with net foreign selling widening to P3.39 billion, up by 865 percent.
Stock portal 2TradeAsia said the broader market may continue to be weighed down by inflation concerns.
"But there may be movements worth pursuing, especially once nine-month results are out and the picture for 2023 capital expenditures becomes more viable," it said.
It added while no sector is completely immune to higher cost of debt, there are merits to sticking to reliable plays with "little exposure to floating debt, forex volatility, and can take advantage of historically more volume-based consumer demand in the fourth quarter."
Moving forward, 2TradeAsia sees immediate support of the index at 5,400, with resistance at 6,000.
"Stay opportunistic and monitor trades for possible buying windows; with 2023 in mind, the risk-reward matrix should be more forgiving," it noted.
On external factors, Rizal Commercial Banking Corp. chief economist Michael Ricafort said upcoming major US economic data will be closely watched by investors, including a possible further Federal Reserve rate hike on Nov. 2.