MVP Group eyes P94 billion PPP for Cebu connector road
September 20, 2022 | 12:00am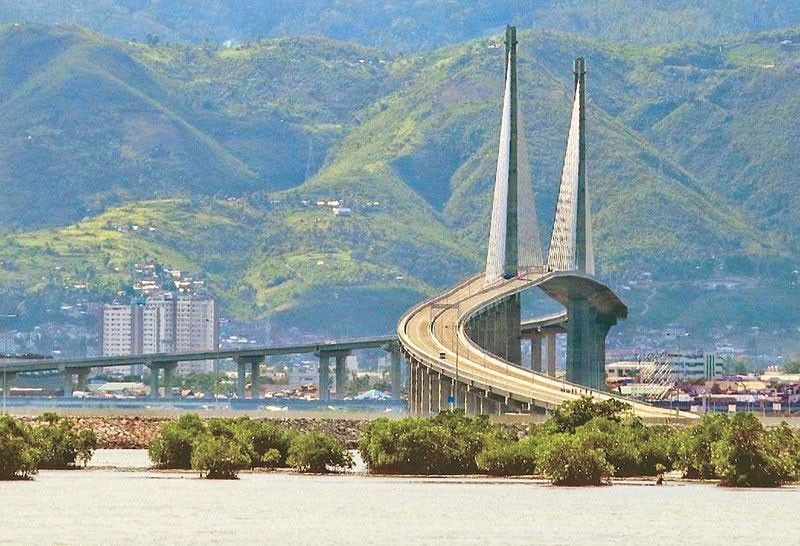 CEBU, Philippines — The operator of the Cebu-Cordova Link Expressway (CCLEX) has urged the government to fast-track its decision on whether the P94-billion highway connecting the north and south parts of Cebu would be offered to the private sector.
Manuel V. Pangilinan-led CCLEX Corp. said if offered, it would bid for the public-private partnership (PPP) contract for the 73-kilometer Metro Cebu Expressway (MCE) that seeks to link Naga City in the south of Cebu to Danao City in the north.
CCLEX president and CEO Allan Alfon told reporters here the firm behind the popular bridge in Cebu wants to build and operate the MCE.
Alfon said the Department of Public Works and Highways began the construction of the MCE in 2017, spending some P1.3 billion for the third segment of the expressway. However, the DPWH found it difficult to sustain the project given the complexities in disbursement procedures.
"Under present disbursement processes of the national government toward DPWH, if you don't utilize the funds allocated this year, then you have to return it (next year). Because of this, the DPWH decided already, which the government doesn't agree with, to have it as PPP," Alfon said.
He said the DPWH hosted a marketing event prior to the pandemic wherein the agency invited private firms to present their proposals.
Based on the masterplan, the MCE is made up of three segments: Segments 1 and 2 spanning Danao to Talisay and Segment 3 covering Minglanilla to Naga.
The PPP Center said any proposal to put up the MCE would require the proponent to operate and maintain the three segments that would cost P94.07 billion at the minimum.
Under the Marcos administration, the government eyes to shift its infrastructure mode to PPP to minimize foreign borrowings and ease fiscal burden. The MCE is included as one of the priority PPPs under the present leadership.
On the other hand, Alfon said CCLEX finds it challenging to craft a masterplan for the P90 billion Cebu-Bohol Bridge. The firm hired a consultant to do the engineering study, where it was revealed that some portions of the project would have to stand on areas hit by strong waves.
"As early as now, the consultant told us that this is more of an engineering challenge because of the depth. The stretch between Cordova and Olango [in Cebu] is just deep and the waves there are way too strong. Once you hit Olango going to Jetafe, Bohol, it's fine. There are islets where you can build connections around it. This will be a long process and a hard one," Alfon said.