T-bill rates increase as market awaits BSP move
August 16, 2022 | 12:00am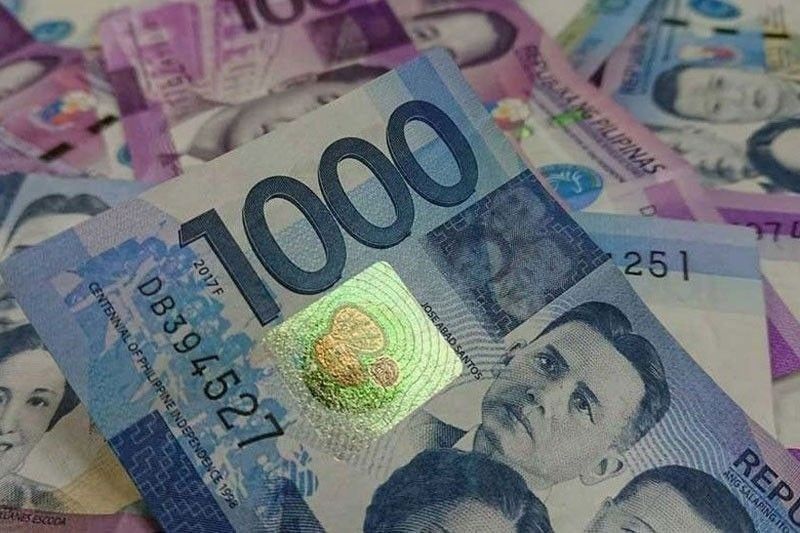 MANILA, Philippines — The government awarded in full the P15 billion in short-dated Treasury bills (T-bills) even as yields rose, with investors waiting for the rate hike by the Bangko Sentral ng Pilipinas (BSP) this Thursday.
The Bureau of the Treasury yesterday fully awarded for the third straight week the P15 billion in T-bills on offer – P5 billion each for three, six and 12 months.
Demand for the short-term securities declined by 7.4 percent week-on-week.
Total bids reached P40.532 billion, oversubscribing the auction by almost 2.7 times, but still lower than last week's P43.765 billion.
Yields for the 91-day T-bills went down by 20.3 basis points to 1.874 percent. But this is an increase from the previous average rate of 1.85 percent.
Further, yields for the 182-day short-dated debt papers picked up by 20.1 basis points to 3.226 percent while that of the 364-day T-bills averaged at 3.712 percent, rising by 5.5 basis points.
Both rates for the six-month and one-year tenors increased on a weekly basis.
"Rates climbed on all tenors, with markets expecting the Monetary Board to raise rates this Thursday," national treasurer Rosalia de Leon said.
The market consensus is for the BSP to deliver another 50-basis-point rate hike this week as inflation remains stubbornly high at 6.4 percent in July.
If the consensus is correct, this would bring the benchmark rate to 3.75 percent from the current 3.25 percent.
So far, the BSP has raised rates by 125 basis points this year, including the massive 75-basis-point off-cycle rate setting last month.
"Similarly, the Fed seems unswayed with softer July inflation and (Fed chair Jerome) Powell remains focused on 'vanquishing the foe'," De Leon said.
Inflation in the US slowed to 8.5 percent in July after hitting a four-decade high in June. The Federal Reserve has expressed an inclination to further raise rates even with slowing consumer prices.
Meanwhile, by tenor, bids for the three-month, six-month and full-year securities totaled P14.61 billion, P18.006 billion and P7.916 billion, respectively.
The Treasury has so far raised P45 billion out of its target P75 billion in short-dated T-bills this August.