Inflation outlook at risk from low pork, fish supply
August 13, 2022 | 12:00am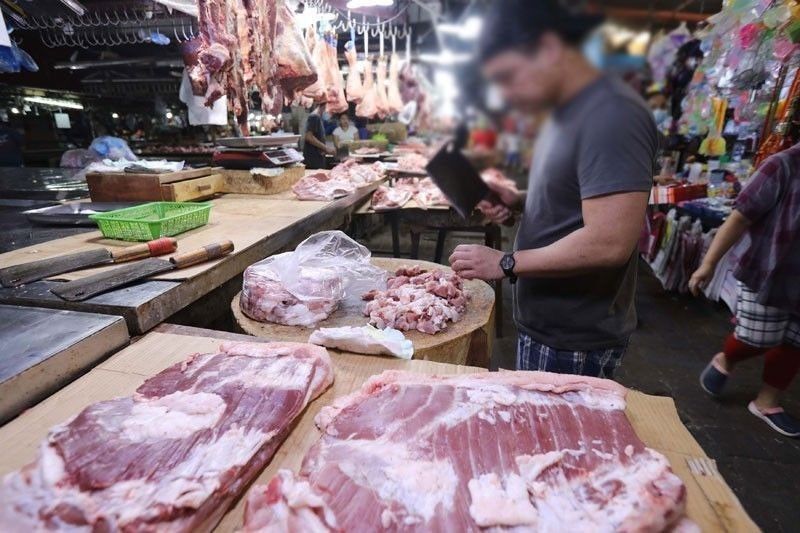 MANILA, Philippines — Inflation may remain high this year due to the expected low supply of pork, fish and corn as well as lowland vegetables, according to the National Economic and Development Authority (NEDA).
In a report, NEDA said supply deficits for pork, fish, corn and lowland vegetables are expected to occur for the rest of the year.
In particular, it said, the pork supply deficit is estimated at 65,800 metric tons while the fish supply deficit is seen at 319,800 MT.
NEDA said a supply deficit is likewise expected for corn for marketing year 2021 or 2022 even after considering alternative feed supplies such as cassava.
As for lowland vegetables, it said the local production outlook is at 1.6 million MT or 88 percent of local demand.
On the other hand, the agency said "sufficient supply of rice, chicken, and highland vegetables is expected throughout 2022."
In particular, it said rice inventories are estimated at 1.6 million MT – stocks good for about 44 days.
For chicken, the estimated inventories are equivalent to 40-day stocks.
As for highland vegetables, the NEDA said the expected local production is at about one million MT or 148 percent of local demand.
"The government prioritizes ensuring food security and affordability and reducing transport and logistics costs to arrest further inflation uptick and protect the purchasing power of consumers," the NEDA said.
The country's inflation rate increased to 6.4 percent in July from 6.1 percent in June.
Last month's inflation rate was the highest in almost four years, driven by the faster increases of food and transport prices.
Average inflation for the January to July period stood at 4.7 percent, higher than the Bangko Sentral ng Pilipinas' two to four percent target range.
NEDA said Executive Order 17, which was issued under the previous administration and extended and modified tariffs on rice, pork, corn, and coal until December this year, would facilitate the diversification of import sources for these products.
"To complement these, timely unloading of pork stocks from cold storage is necessary," it said.
In order to boost domestic supply, the NEDA said the government would be providing support to the agriculture sector through lower input costs, development of new farming technologies, extension of financial assistance to farmers, and strengthening the agricultural value chain
As for fish, the NEDA said the Department of Agriculture may look at improving the import process while implementing measures to boost production including the establishment of legislated fish hatcheries and demonstration farms, provision of better-equipped fishing vessels to fisherfolk associations, and capacity building on the use of environment-friendly fishing gears.
To address agri-fishery smuggling that may distort local food supply, the agency said the government may also look at strengthening the sub-task group on Economic Intelligence, conduct surprise inspections, first border controls and protection, and come up with a centralized digital system for better data management and transparency.
NEDA said the government also needs to strengthen disaster mitigation, response, rehabilitation, and recovery given the frequency of natural disasters