Stocks end flat ahead of US inflation data
August 11, 2022 | 12:00am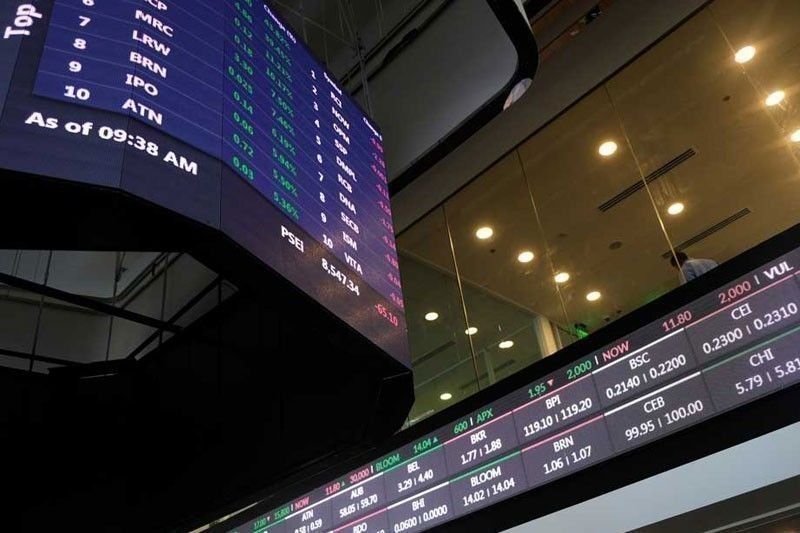 MANILA, Philippines — Stock trades were subdued yesterday, with the main index closing nearly flat as most regional markets await US inflation data to be released later in the global day.
The benchmark Philippine Stock Exchange index (PSEi) closed at 6,471.84, up by a mere 2.87 points or 0.04 percent, while the broader All Shares index gained 5.07 points or 0.15 percent to end at 3,461.51.
"Philippine shares eked out small gains as investors brace for the upcoming US inflation report, which could confirm or dash hopes that rising prices have leveled off. Economists expect the report to show that inflation has cooled slightly, led by slipping oil prices," Regina Capital said in a note.
Total value turnover reached P6.336 billion. Market breadth was positive, 111 to 59, while 63 issues were unchanged.
Investors are watching for any signs that red-hot US inflation eased in July despite last week's unexpectedly strong jobs numbers, but even the slight pullback being forecast is unlikely to alter expectations of more sharp interest rate rises ahead.
"Markets now are likely re-adjusting to the prospects that the end of the Fed hike cycle could be further out in terms of timing and terminal rates could be higher," analysts from DBS said in a research note.
Data on Wednesday are expected to show headline US inflation in July eased from the previous month's four-decade high of 9.1 percent. But a survey by FactSet found traders expect core inflation, which strips out volatile food and energy, leaving rent and other costs, to edge higher. That is despite other data that show economic activity cooling.
Anything above eight percent is "still too high" for the Fed, Tan Boon Heng of Mizuho Bank said in a report.
"The fight to tackle inflation is far from over," Tan said.
Investors worry efforts by the Fed and other central banks in Europe and Asia to cool inflation that is at multi-decade highs might derail global economic growth. – With AP
The Fed has raised rates four times this year, including twice by 0.75 percentage point, triple its usual margin. Investors expect another hike of 0.75 percentage point in September after data last week showed hiring was stronger than forecast.
Fed officials acknowledge there is a danger the US economy might tip into recession, but some point to the strong job market as evidence it can tolerate more rate hikes.
Markets also have been rattled by Russia's war on Ukraine, which caused a spike in prices of oil, wheat and other commodities, and uncertainty about Chinese anti-virus measures that disrupted manufacturing and trade.