PAL hopes to resume flights to China soon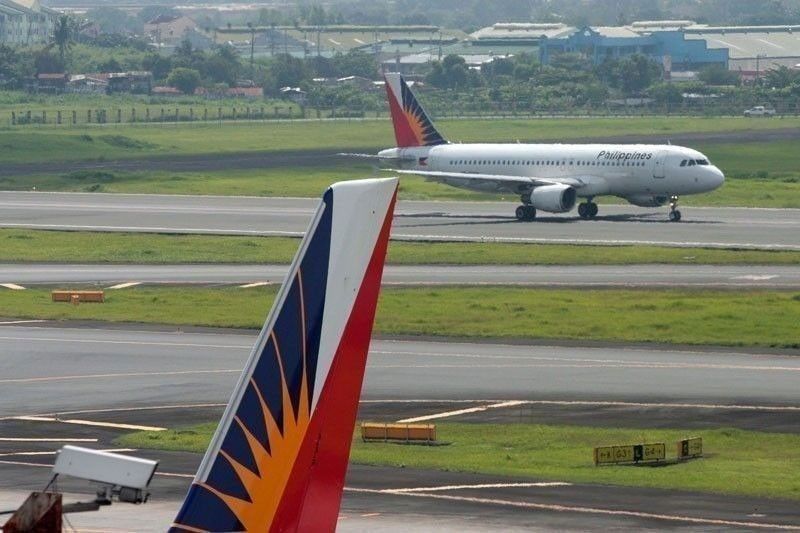 MANILA, Philippines — Philippine Airlines (PAL) of tobacco and airline magnate Lucio Tan hopes to resume commercial flights to China soon once Beijing decides to ease its hardline policy in managing the pandemic.
PAL spokesperson Cielo Villaluna told The STAR that the flag carrier hopes to operate its Chinese routes as soon as China reopens its borders to leisure travel.
Villaluna said PAL can only send out chartered planes to Tianjin at present, adhering to China's zero-COVID strategy that restricts travel and even trade in the country.
"Our regular commercial services to cities in mainland China have yet to be restored because of applicable travel restrictions in relation to the Chinese zero-COVID policy. But we look forward to flying once the mainland is opened to commercial air traffic," Villaluna said.
PAL used to manage up to 35 flights to China weekly prior to the COVID-19 pandemic.
However, China's zero-COVID policy deprives the carrier of its usual routes to Canton, Jinjiang, Peking, Pudong and Xiamen.
Beijing has enforced a zero-COVID strategy wherein authorities impose extreme measures in dealing with the pandemic.
China even goes as far as placing regions, including its financial and manufacturing hubs, under lockdowns when infection rates surge and new variants come out.
The policy has slowed economic output on all fronts that Chinese economy shrank by 2.6 percent in the second quarter as areas like Shanghai reverted to strict lockdowns.
With China's zero-COVID policy in place, airline firms miss out on a market that brought in one in every five tourists to the Philippines before the pandemic. Chinese visitors totaled 1.74 million in 2019, making up 21 percent of the record 8.26 million arrivals during that year.
The Department of Tourism (DOT) reported Chinese guests spent a combined $2.33 billion, or more than P131 billion, for their leisure activities in the Philippines. Chinese travelers splurged almost double the $1.21 billion spent by US tourists.
Unfortunately for the aviation industry, the International Air Transport Association (IATA) believes that China would only keep its chokehold on trade and travel, keeping airlines in Asia and the Pacific in the red this year.
"Lingering travel restrictions, notably in China, have limited recovery in international connectivity in Asia Pacific to a mere 29 percent of the 2019 levels, lagging significantly behind the recovery seen in all other regions, with North America at 72 percent of its pre-pandemic service and Latin America and Africa at over 90 percent on the same basis," IATA said.