Toyota introduces 2 new Lite Ace variants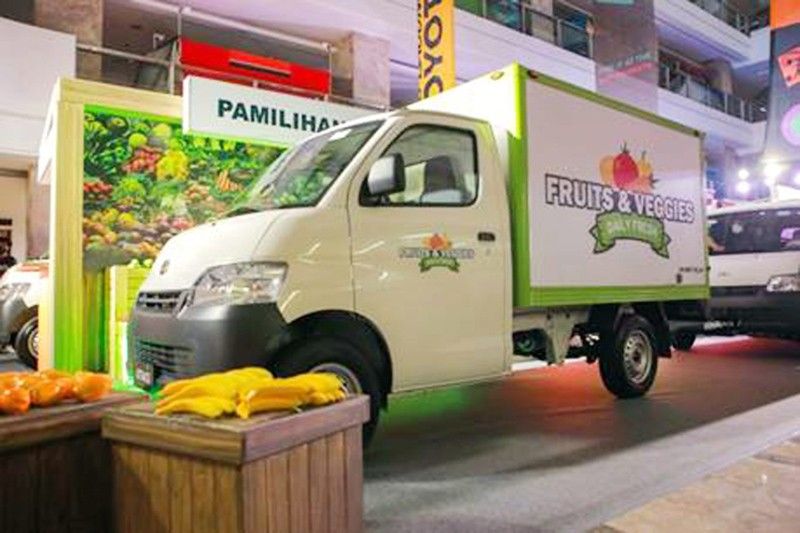 MANILA, Philippines — Toyota Motor Philippines Corp. (TMP) is expanding the line up of its newly-launched light commercial vehicle as it introduces two new variants.
In a statement, TMP said the Lite Ace FX utility van and the Lite Ace cargo aluminum van are now available for pre-order in all Toyota dealerships nationwide starting Aug. 1.
The FX utility van-variant has up to 12-person seating capacity, including driver, while the cargo aluminum van variant best fits agricultural businesses or transportation of dry goods and other materials.
"We are very encouraged by the warm reception and positive product feedback that we received from customers when we released the first two variants of the All-New Lite Ace," said Sherwin Chualim, TMP's first vice president for vehicle sales operations.
"One of the key strengths of the All-New Lite Ace line is its versatility and flexibility, and with the availability of the FX Utility Van and Cargo Aluminum variants, we will be able to address the needs of more entrepreneurs and business operators for efficient and economical transport,"he said.
In July, TMP introduced the first two variants of the Lite Ace, particularly the Lite Ace pickup and the Lite Ace panel van.
TMP said the addition of the two new variants strengthens its support to Filipino micro small and medium enterprises.
"Owning the Lite Ace FX Utility Van and Cargo Aluminum Van will give customers peace of mind in their everyday hustle with its quality safety features like SRS Airbags, Anti-lock Brake System (ABS), and Vehicle Stability Control (VSC),"TMP said.
Both variants come with a 1.5L gasoline and are powered by 5-speed manual transmission, common among all the Lite Ace variants.
TMP said the FX utility van retails at P727,000 while the cargo aluminum van is priced at P699,000.
"Customers can also avail special MSME financing packages for these two variants through Toyota Financial Services Philippines (TFSPH),"TMP said.
Chualim earlier said the launch of the Lite Ace would bring the company closer to realizing its goal of mobility for all.
"With TMP's entry into this new vehicle category, we aim to empower and enable more Filipino business owners, whether they're just starting or looking to expand. Our goal is to help them progress and maximize income through a Toyota vehicle that's simple to acquire, reliable to use, and easy to maintain," Chualim said.
In the first half of the year, TMP remained the market leader in the Philippines after it sold 80,090 units, according to data from a joint report by the Chamber of Automotive Manufacturers of the Philippines, Inc. and Truck Manufacturers Association.
This accounts for more than half or 51.71 percent of the 145,874 total vehicle units sold in the country from January to June this year.