Cebu Pacific expects another year of losses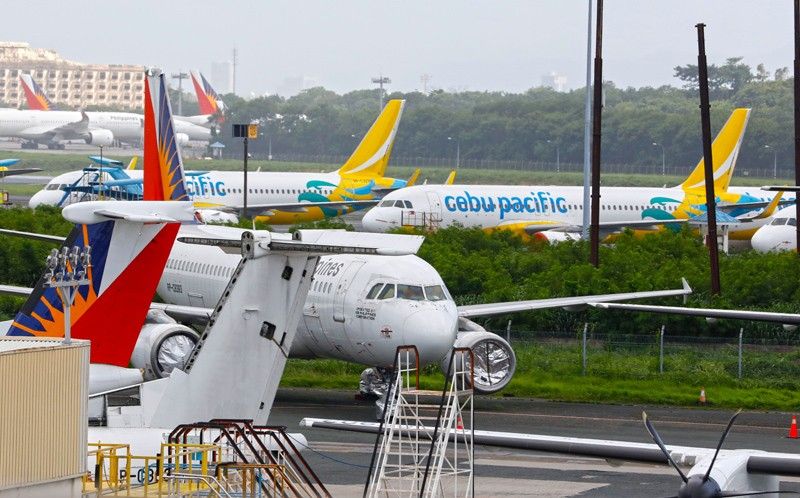 MANILA, Philippines — Leading low-cost carrier Cebu Pacific expects another year in the red despite fully restoring its domestic flights, as it continues to deal with a triple whammy of rising fuel prices, weakening peso, and interest rate hikes.
Cebu Pacific chief financial officer Mark Cezar yesterday said the Gokongwei-owned budget airline would likely post another net loss this year due to various economic concerns hounding air travel.
"We don't expect to be [profitable], but it will be better than the previous year," he said.
"The triple whammy of fuel prices, weakening peso and interest rates rising, those obviously will have a significant weight on our financial performance. A lot of what the final numbers would be are really dependent on those three factors," Cezar said.
He said the depreciation of the local currency burdens the airline since it relies on domestic travel to boost its pandemic recovery. With the bulk of its sales in pesos, the firm is taking a beating from the fluctuations in the foreign exchange.
Last week the peso surpassed the 55 to $1 mark—its weakest level in 17 years—to make it the worst performing currency in Southeast Asia.
Cebu Pacific vice president for marketing and customer experience Candice Iyog, however, said the airline has shown signs of rebound, especially in terms of flight frequency.
She said Cebu Pacific sends out an average of 340 flights a day, covering 34 domestic and 18 international destinations, for a total of 64,000 seats offered daily.
Cebu Pacific hopes to accommodate at least 16 million passengers for the year to close in on its pre-pandemic record of close to 21 million in 2019. Iyog said the firm would bank on the recovering demand for domestic travel, to which the airline responded by reinstating 100 percent of its local routes.
Further, Iyog said Cebu Pacific guarantees the lowest fares in the airline industry even at the height of spiking fuel rates. Based on data, domestic fare in Cebu Pacific declined by 26 percent in the second quarter when compared to the same period in 2019.
Although Cebu Pacific has resumed about 40 percent of its international flights, Iyog said it may be difficult to predict when full capacity will be reached given that some nations like China apply a zero-COVID measure.
Cebu Pacific widened its net loss to P24.9 billion last year from P22.2 billion in 2020 due to the spread of new variants that drove governments to reimpose lockdowns.