T-bond rates continue to rise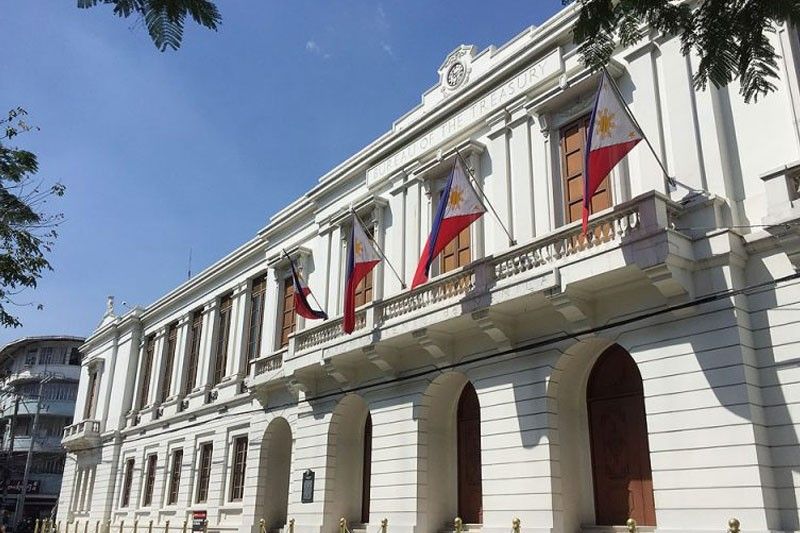 MANILA, Philippines — The government borrowed P35 billion from the domestic market through the sale of Treasury bonds (T-bonds) even at higher rates following expectations of a more aggressive Bangko Sentral ng Pilipinas (BSP) amid rising inflation.
The Bureau of the Treasury awarded in full the P35 billion worth of reissued four-year T-bonds, with a remaining term of three years and six months, on offer.
The T-bonds fetched an average yield of 5.908 percent from a low of 5.6 percent and a high of 5.999 percent.
The rate was 33.5 basis points higher than the BVAL Reference Rate, which is the standard for securities, of 5.573 percent for the four-year bond.
Demand for the securities attracted P56.236 billion, oversubscribing the auction by 1.6 times.
National Treasurer Rosalia de Leon said the Treasury made a full award even with the higher rates.
She said the average rate at 5.9 percent is about 20 basis points higher than secondary markets.
"Markets priced in expectations of the BSP turning hawkish, with the June print of 6.1 percent higher than consensus," De Leon said.
Inflation sizzled to another almost four-year high of 6.1 percent in June from 5.4 percent in May.
The latest figure is slightly higher than the market consensus of six percent, but settled at the upper end of the 5.7 percent to 6.5 percent assumption of the BSP.
With inflation still in an upward movement, the BSP is already expected to deliver another rate hike in its August meeting.
With full award of T-bonds even at higher rates, De Leon maintained that the government is doing a careful balancing act.
"We will have to calibrate. For example, if cash remains ample and the rate exceeds the tolerance level, then we will reject," she said.