Security Bank eyes P1 billion from peso bonds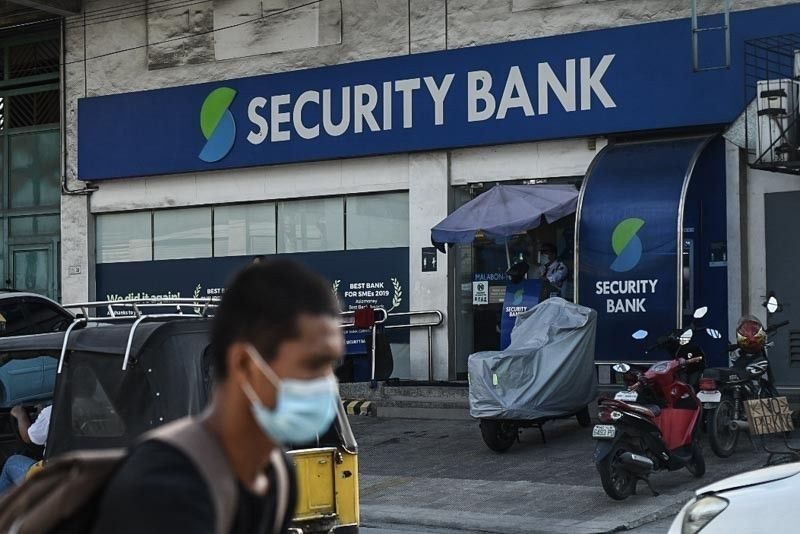 MANILA, Philippines — Security Bank Corp. has returned to the domestic debt market to raise at least P1 billion via the offering of fixed-rate peso bonds after a two-year hiatus.
As part of its P100 billion peso bond and commercial paper program, the listed bank is offering bonds due in 2024, with a fixed rate of 3.7407 percent per annum until July 15.
In June 2020, Security Bank doubled its bond and commercial paper program to P100 billion to raise much needed fund to augment its lending business and extend the tenor of the bank's liabilities. The program was initially established in December 2018 with an amount totaling P50 billion.
Under the fresh offering, the 1.5-year bonds are being sold at minimum denominations of P1 million and in increments of P100,000 thereafter. The instrument is scheduled to be listed on the Philippine Dealing and Exchange Corp. (PDEx) platform on July 20 to provide market liquidity to investors.
Security Bank has tapped Philippine Commercial Capital Inc. as sole bookrunner, while PCCI and SB Capital Investment Corp. are serving as joint lead arrangers and selling agents.
The bank is the country's 10th largest lender in terms of assets with P724.83 billion and sixth in terms of capital with P122.45 billion as of end-March, based on data from the Bangko Sentral ng Pilipinas (BSP).
The 71-year-old bank has a total of 316 branches and 658 ATMs nationwide.
The earnings of Security Bank jumped by 66 percent to P2.72 billion in the first quarter from P1.64 billion in the same quarter last year, driven by growth in core businesses, lower credit provisions and normalized income tax provisions.
Despite the Omicron impact in January, Security Bank president and CEO Sanjiv Vohra earlier said the bank is pleased with the improvement in client activity levels for the first quarter.
"Various macro factors are unfolding in the coming months including: new government policy, the war in Ukraine, and central bank action on inflation, we are constructively engaged with our clients to help them navigate the current environment," Vohra said.