Government infrastructure spending slows by 3% in 3 months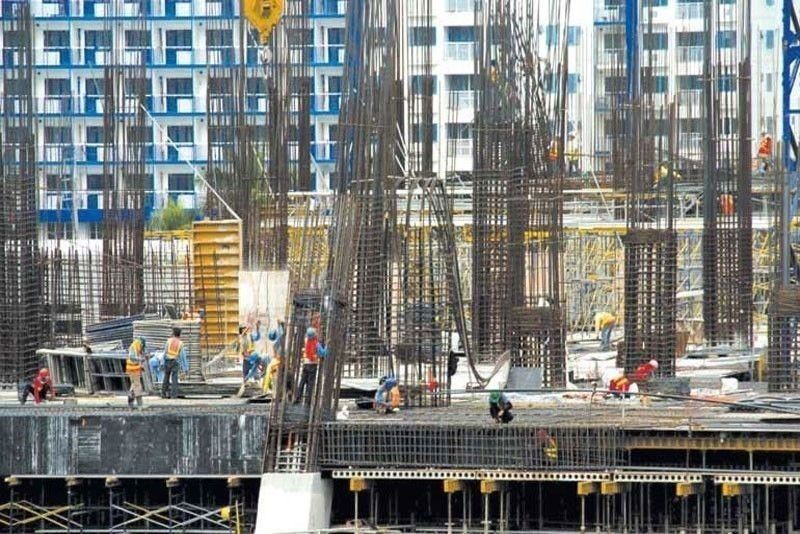 MANILA, Philippines — The government slowed down its infrastructure spending by P5 billion in the first quarter, but vowed to speed up budget releases for the remainder of the year to complete public works.
In a report, the Department of Budget and Management (DBM) said infrastructure expenditures dropped by three percent to P190.2 billion in the first quarter from P195.2 billion a year ago.
The agency attributed the decline in infrastructure spending to the timing of payables made for the delivery of regular programs, especially as the election ban on government spending started on March 25.
For March alone, infrastructure disbursements grew by 14 percent to P100.2 billion from P87.8 billion a year earlier, due to the completion of certain projects nationwide. In particular, the DBM said the Department of Public Works and Highways sustained its infrastructure rollout for the full or partial delivery of roads and bridges.
Also, the DBM said funds were disbursed to the Department of National Defense as part of the financing to modernize the military. The agency also issued the allocation of the Department of Education for the payment of its basic learning facilities.
In the three months to March, the DBM said it jacked up allotment to local government units by 35 percent to P207 billion, from P153.6 billion a year ago.
The DBM said LGU releases are expected to go up this year as a result of the Mandanas ruling requiring the national government to raise the share of localities in tax collections.
In exchange, LGUs must take up the responsibility of managing their social services, including on agriculture, connectivity and health, to reduce the burden at the national level.
The DBM plans to expedite the release of infrastructure funding for the remainder of the year to fulfill public work commitments. For instance, the national tax allotment of LGUs until the fourth quarter, worth P719.3 billion, is scheduled for issuance in April.
The DBM said disbursements in general are estimated to decrease in April and May due to the 45-day spending ban that ended on May 8. The agency projects public spending to pick up pace by June, particularly with the release of the mid-year bonus of government employees.
Last year infrastructure spending, including subsidies for state-run firms and equities for LGUs, reached P1.12 trillion, contributing at least 5.8 percent to gross domestic product (GDP).
In the medium term, infrastructure expenditures as a share of the GDP is expected to hit 5.9 percent of GDP in 2022, 5.5 percent in 2023 and 5.4 percent in 2024.