Rates for 10-year bonds rise to 6.89%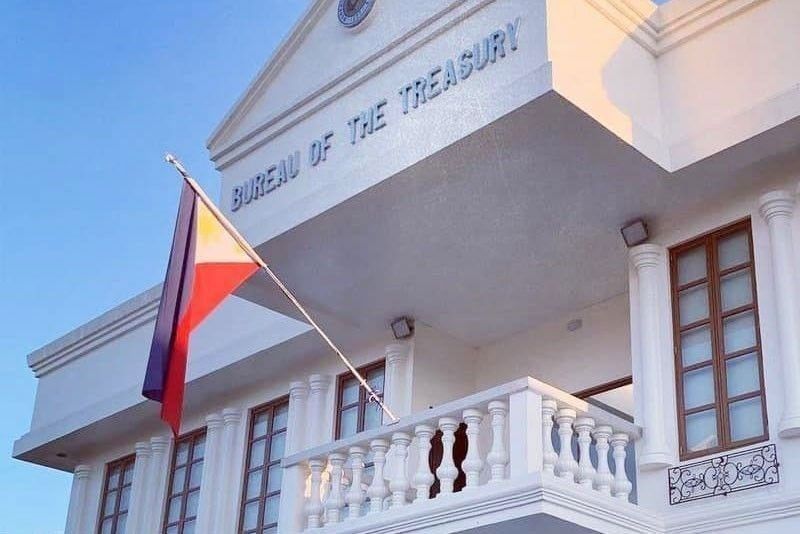 MANILA, Philippines — Treasury rates for 10-year bonds jumped to almost seven percent yesterday, forcing the government to rethink the tenors of its succeeding borrowings.
The Bureau of the Treasury issued all of the P35 billion in reissued 10-year Treasury bonds (T-bonds), with a remaining term of nine years and eight months.
The auction marked the first time that the Treasury made a full award since the May 9 elections, as the debt market, troubled by uncertainties, insisted on yields above average quotation.
The 10-year T-bonds fetched a rate of 6.894 percent, up by 58.1 basis points from the last time they were offered in April. Likewise, bids for the securities ranged from a low of 6.625 percent to a high of 6.95 percent, as investors kept their defensive stance against monetary tightening.
The yield also exceeded by 48.7 bps the market pricing of 6.407 percent for the tenor. Demand for the program reached P72.853 billion, oversubscribing the auction by 2.08 times.
As such, National Treasurer Rosalia de Leon said the Treasury would evaluate whether it would offer long-term debt papers for its June program.
De Leon said investors only buy long-term bonds as long as gains are sufficient to cover for risks associated with asset purchases maturing in 10 years and beyond.
"It is hard to say what is good since the market and us may have different objectives, but the auction showed there is appetite for long tenors with a good bid to cover, but pay for the maturity extension and compensate for duration risk," De Leon said in a text message to reporters.
De Leon also said the Treasury anticipates the debt market to sustain its pressure in demanding for rates over and above average pricing. Investors are seeking protection for their capital in the face of rate hikes by central banks here and abroad.
Last week the Bangko Sentral ng Pilipinas delivered its first rate hike, pushing the benchmark rate to 2.25 percent from a record low of two percent. The BSP mirrored the US Fed's initial step of a 25-basis-point increase in March that was followed by a 50-basis-point hike in May.
"Higher rates were demanded by the market for duration premium following BSP rate hike and expectations of similar follow-up actions both from the Fed and BSP to tame inflation," De Leon said.