UnionBank raising P10 billion from issuance of digital peso bond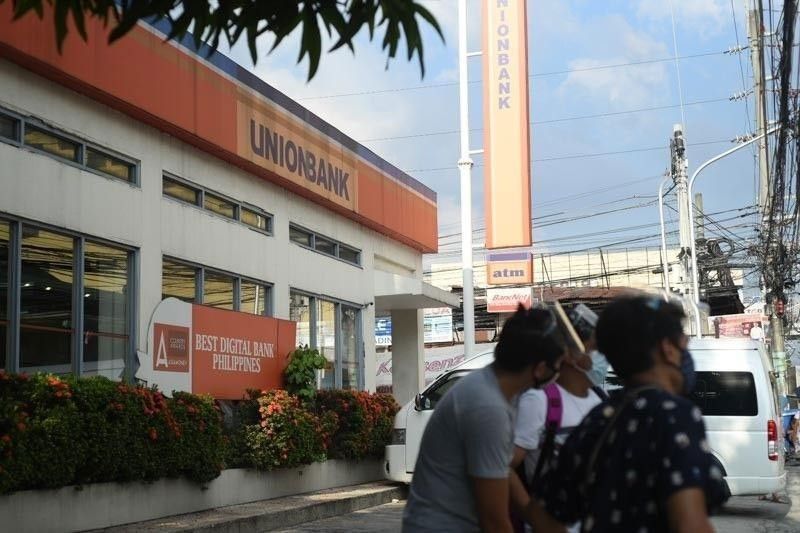 MANILA, Philippines — Aboitiz-led Union Bank of the Philippines hopes to raise as much as P10 billion via the issuance of the country's first ever-digital peso bonds.
Jose Emmanuel Hilado, chief finance officer and treasurer at UnionBank, said the listed bank expects to raise between P9 billion and P10 billion from the fund raising activity.
The issuance of digital peso bonds form part of UnionBank's P39 billion bond program.
"No direct use of proceeds, it's more for liability management," Hilado said.
The offering is the first digital bond issuance in the Philippines, a result of UnionBank's partnership with the Phil. Depository and Trust Corp. (PDTC) to be a pilot user of the Proof of Concept (POC) Digital Registry and Digital Depository utilizing distributed ledger or blockchain technology for registry and depository operations.
UnionBank is offering the digital bonds with a tenor of 1.5 years and a fixed rate of 3.25 percent per annum from May 23 to May 27.
The bonds will be listed on the Philippine Dealing & Exchange Corp. (PDEx) on June 2.
However, HSBC and Standard Chartered Bank, acting as the joint lead arrangers, bookrunners, and selling agents together with UnionBank, have the right to adjust the offer period as needed.
The bank's major shareholders, as well as institutional and retail investors, pumped in P40 billion in fresh equity through a recently concluded stock rights offering.
The Aboitiz-led bank issued approximately 617.2 million common shares priced at P64.81 per share. The shares were offered to eligible shareholders as of the record date of April 11 at a ratio of one rights share for every 2.4707 existing common shares.
According to the bank, the offering garnered strong participation from existing investors led by Aboitiz Equity Ventures, pension fund manager Social Security System, and Insular Life Assurance Co. Ltd.
The bank intends to use the proceeds from the fund raising activity to partially fund the acquisition of the consumer banking business of global banking giant Citi in the Philippines.
Last December, UnionBank said it was spending P55 billion for the acquisition of Citi's retail banking business in the Philippines. The amount includes the net asset value amounting to P9.7 billion and the premium of about P45.3 billion.