EastWest Bank profit drops to P507 million in 1st quarter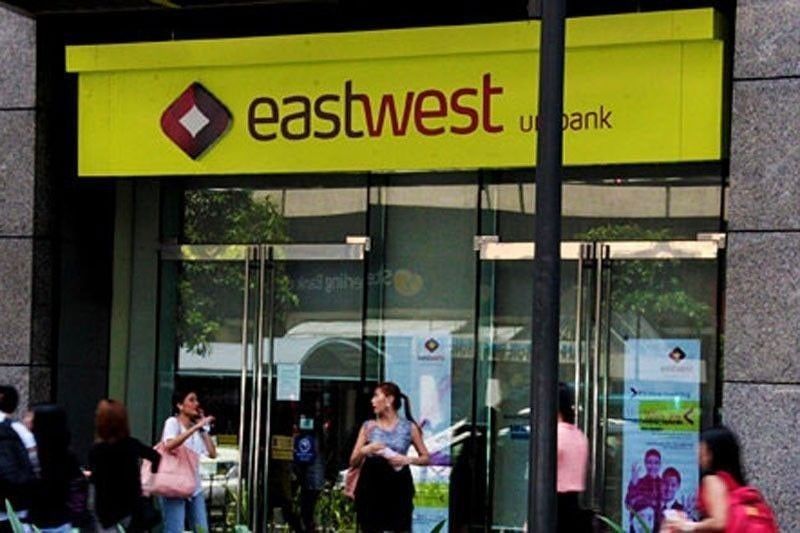 MANILA, Philippines — The earnings of Gotianun-led East West Banking Corp. declined by 75 percent to P507.6 million in the first quarter from P2.03 billion in the same period last year on the back of higher provision for potential loan losses, as well as lower trading revenues and income from loans.
In a statement, EastWest chief lending officer Jackie Fernandez attributed the bank's weak net income in the first quarter to the lag effect of the pandemic.
"Our consumer-focused balance sheet bucked the trend, and allowed the bank to book higher income while the overall industry was going lower in 2020. We now have the reverse. Our first quarter earnings declined while the industry as a whole increased as the full impact of the consumer decline is fully manifesting," Fernandez said.
The listed bank owned by the family of the late taipan Andrew Gotianun is sticking to its P4 billion profit guidance for this year as the country continues to recover from the pandemic-induced recession.
"We expect to align with the industry trend as the pandemic wanes and the economy returns to higher growth. We expect 2022 core income to be around 2021 levels and get back to double-digit equity return in 2023," Fernandez said.
The bank's net revenues dropped by 26 percent to P5.8 billion in the first quarter from P7.82 billion in the same quarter last year.
Net interest income declined by 12 percent to P5.21 billion from P5.91 billion due to lower loan levels and fixed-income income securities.
Interest income on loans declined by 16 percent to P5 billion, driven mainly by the lower volume of consumer loans while interest income on securities jumped by 46 percent to P561.3 million mainly from the accrual portfolio build-up.
Interest expense on deposits declined by 11 percent to P413.8 million from lower time deposit expenses.
Fees and other income dropped by 22 percent to P825.6 million from P1.06 billion, mainly due to lower late payment charges partly offset by lower losses on sale of real and other properties acquired (ROPA).
In the first quarter, EastWest booked a trading loss of P229.9 million and reversed the P1.06 billion gain booked in the same quarter last year due to higher than usual trading income in 2021.
Raffy Algarra, head of treasury and markets at EastWest, said the bank remains cautious about its investment activities and is keeping a higher level of liquidity as it monitors the development in the interest rate market.
"However, once we deploy the excess liquidity into higher-yielding securities, we expect to generate additional annual revenue of at least P2 billion," Algarra said.
The bank also managed to keep its expenses in check, declining by five percent to P4.03 billion from P4.22 billion.
The bank's provision for losses jumped by 42 percent to P1.03 billion from January to March compared to P723.1 million in the same period last year.
It expects its total provisions to hit P4 billion this year, the same level in 2021.
The consumer loan book of EastWest decreased by 11 percent or P19.4 billion in the last 12 months as bookings remained lower than customer loan pay downs.
On the other hand, corporate loans grew by nine percent to P61.6 billion from P56.8 billion.