Sale of BDO leasing called off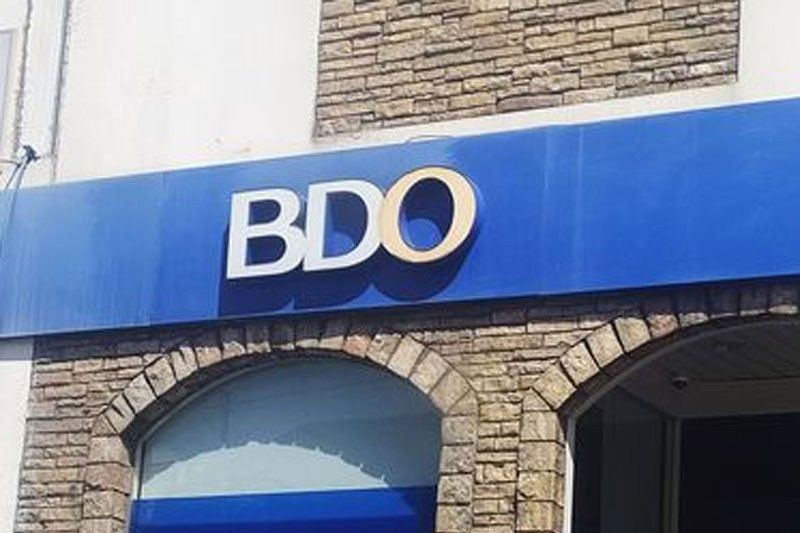 MANILA, Philippines — Sy-led BDO Unibank Inc. has called off the sale of its leasing and financing arm to a group of new investors and is now being transformed into a holding company.
In a disclosure to the Philippine Stock Exchange (PSE), the country's largest lender said it is now considering the possibility of converting BDO Leasing and Finance Inc. (BDOLF) into a holding company for investment purposes.
"BDO is now contemplating keeping BDOLF, repurposed as a holding company, for its own investment purpose or, depending on the terms of outstanding offers, pursue the sale of its shares with other prospective buyers," the bank said.
In January 2020, BDO and BDO Capital & Investments Corp. signed an agreement for the sale of its 88.5 percent controlling stake in BDOLF to a new group of investors that included businessmen Luis Yu Jr., Victor Lim Jr., and Vittorio Lim.
After the transaction, the Securities and Exchange Commission (SEC) suspended the registration statement of BDOLF in February 2020 to protect investors amid the incomplete and inaccurate disclosure on the sale of the controlling stake.
The unit of BDO immediately asked for reconsideration for the suspension of its registration statement, which prohibited the company from selling shares to the public.
However, BDO said the agreement with the third party buyers lapsed on Jan. 24, 2021 for failure to comply with the closing conditions on account of the non-resolution by the SEC of BDOLF's request for reconsideration of SEC's suspension order.
The sale was part of the restructuring of its leasing business via BDOLF to optimize the financial needs of clients in light of new accounting regulations covering lease transactions.
Lease transactions are less attractive option to corporate borrowers compared to the past as the International Financial Reporting Standards (IFRS 16) requires leases to be recognized on-balance sheet, similar to a loan facility.
Due to the restructuring, the assets of BDOLF were transferred to other entities of the parent bank, particularly BDO Finance Corp., leaving the unit as a listed holding company of BDO.
The company reported a net income of P43.6 million in 2021 or 7.5 times the P5.8-billion profit recorded in 2020, due mainly from fair value gain from investments in unit trust investment funds.