Rising oil prices add to airlines woes
January 26, 2022 | 12:00am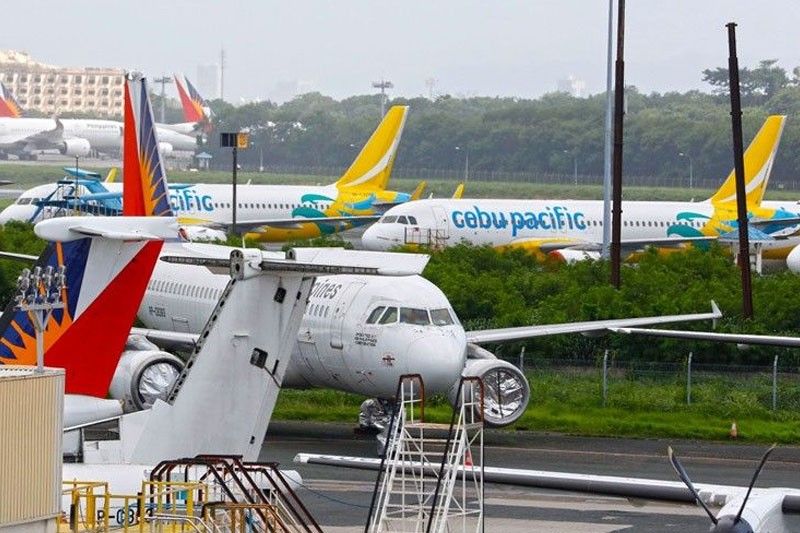 MANILA, Philippines — Soaring jet fuel prices are expected to add to the woes of airlines this year, which have yet to fully recover from the impact of the pandemic.
Aviation think tank CAPA-Center for Aviation, in its latest analysis, said jet fuel prices, which are rising to seven-year highs, would weigh heavily on airlines' prospects for profitability this year.
"Whichever way you look at it, the world's airlines have another tough year ahead of them. Some will do better than others; some will fail, as the overhang of two years of losses and new accumulated debt simply becomes too much," it said.
"But overall, 2022 no longer holds the promise of a gleaming post-recession recovery that had been hoped for," CAPA said.
The think tank said demand would continue to be choppy in the coming months due to persisting border closures, with business travel to remain muted.
"So, as the world's economies stagger back into growth, still burdened by supply chain disruption, it's a most unwelcome development that oil prices should hit a seven-year high in the past week with Brent crude ending at just under $88 a barrel," CAPA said.
According to CAPA, the average price of jet fuel, a distillate from the crude oil, just tipped over the century mark for the first two weeks of the year, up 74 percent over the same time last year.
"The first month of this year is almost gone – with most airlines still highly unprofitable – and it is most unlikely that collective revenues will achieve 2019 levels. Add another 20 percent or more to fuel costs in an industry with such tight margins at such a fragile time and the conclusions are unambiguous," it said.
CAPA believes higher fuel costs would hurt the low-cost carriers (LCCs) more.
It said LCCs frequently do not hedge their fuel costs, which leave them more open to fluctuations.
"Where fuel costs represent anything from 30 to 50 percent of costs, depending on the cost profile of the airline (that is, for LCCs whose other costs are lower, fuel accounts for a higher proportion overall), that means the recent developments hit right at the heart of the recovery," CAPA said.
In the Philippines, airlines are allowed to collect fuel surcharge as a way for them to partially recover losses from the soaring fuel prices and the weakening of the peso against the dollar.
The country's matrix for fuel surcharge is determined based on the two-month average of jet fuel MOPS (Mean of Platts Singapore) prices in its peso per liter equivalent and will be fixed for two months.
Should the two-month price average of jet fuel per liter falls below P21, then no fuel surcharge will be collected.
Last month, the Civil Aeronautics Board reported that the applicable passenger fuel surcharge for domestic and international flights from Jan. 1 to Feb. 28 based on the matrix would increase to Level 3 from the Level 2 as the price of jet fuel averaged $94.29 per barrel, equivalent to P29.98 per liter, in October and November last year.